Most-Trusted Stone Veneer Contractor in Cupertino, CA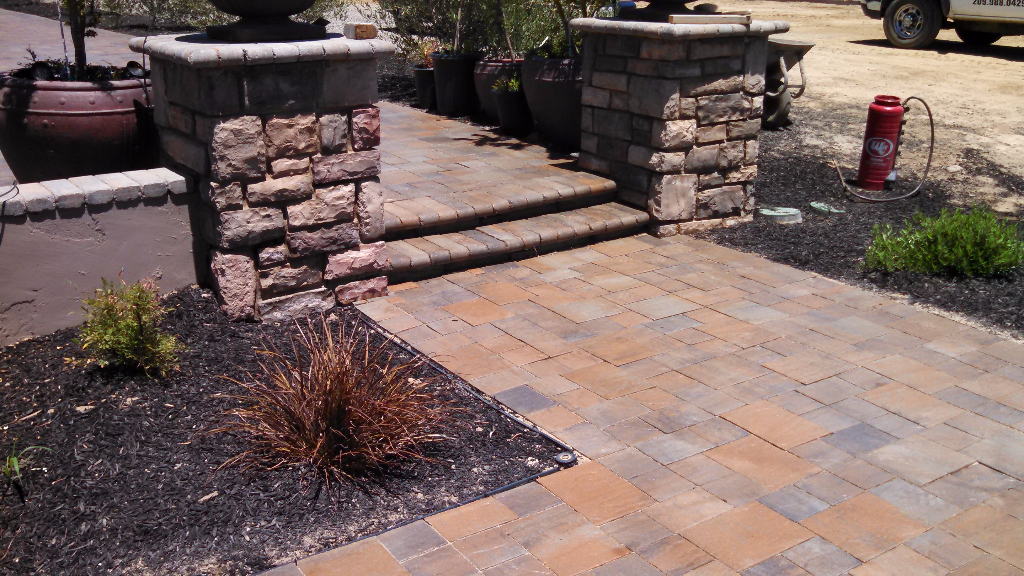 Natural stone is a highly coveted construction material because of its luxurious look and feel. Stone is used by many people to impart a majestic look to their outdoor living features. If you crave for this look generated by stone but do not have the budget, there is an easy way out in the form of stone veneering. It is nothing but applying a coating of stone over a wall constructed with brick and cement. 
If you are desirous of Cupertino stone veneer, remember the name Cupertino Pro Concrete. We are the most trusted concrete contractor in your area renowned for high-quality work at affordable prices. You can get a free and fair quote for the job of stone veneering in your property by dialing our number, (408) 716-3430.  
Why Stone Enjoys Massive Popularity Among Customers?
Stone is the oldest construction material used by mankind. The fact that structures made with stone are still standing even after thousands of years is a testimony to this natural substance's strength and durability. But it is not all about the longevity of stone structures, but the rich and luxurious feel that it imparts is the reason behind its popularity.
There are different kinds of stones used in the construction industry. The most popular varieties of natural stones used across the country are flagstone, travertine, bluestone, and flintstone. There are also many local varieties depending upon the area where you live. 
Get the Same Majestic Look at a Fraction of Cost with Stone Veneer
Stone Veneer is a technique of creating the magic of stone without spending a fortune. In this process, it is not stone that is used to construct a wall or any other feature, but a thin coating of a stone-like layer is applied to the wall constructed with brick and mortar. To an observer, the wall appears to be made of natural stone unless you tell them what it is made of. This stone cladding gives a rustic feel to your property and adds a touch of glamour without costing you lots of money. 
Proper Installation of Stone Veneer
Many contractors do stone cladding, but not all of them can create a magical look and feel with veneers. Cupertino Pro Concrete has a team of highly skilled craftsmen and masons having tons of experience in stone cladding in all kinds of walls and structures. Whether it is an exterior wall or an outdoor fireplace you want to be done in stone, our craftsmen can come up with veneering that looks simply awesome.
We can do the facing of walls with the stone of your choice to give it a rusty yet elegant look. Some of the natural stones that we use for cladding are travertine, sandstone, granite, tiles, ledge stone, and flagstone.  
Talk to one of our experts at Cupertino Pro Concrete at (408) 716-3430 to discuss the stone veneering job on your premises. We have a huge portfolio of walls and other structures covered with stone veneers for you to choose from. Once you have chosen your favorite type of veneering, rest be assured that we will finish your project to perfection!