Cupertino Decorative Concrete
Best Decorative Concrete Contractor in Cupertino, CA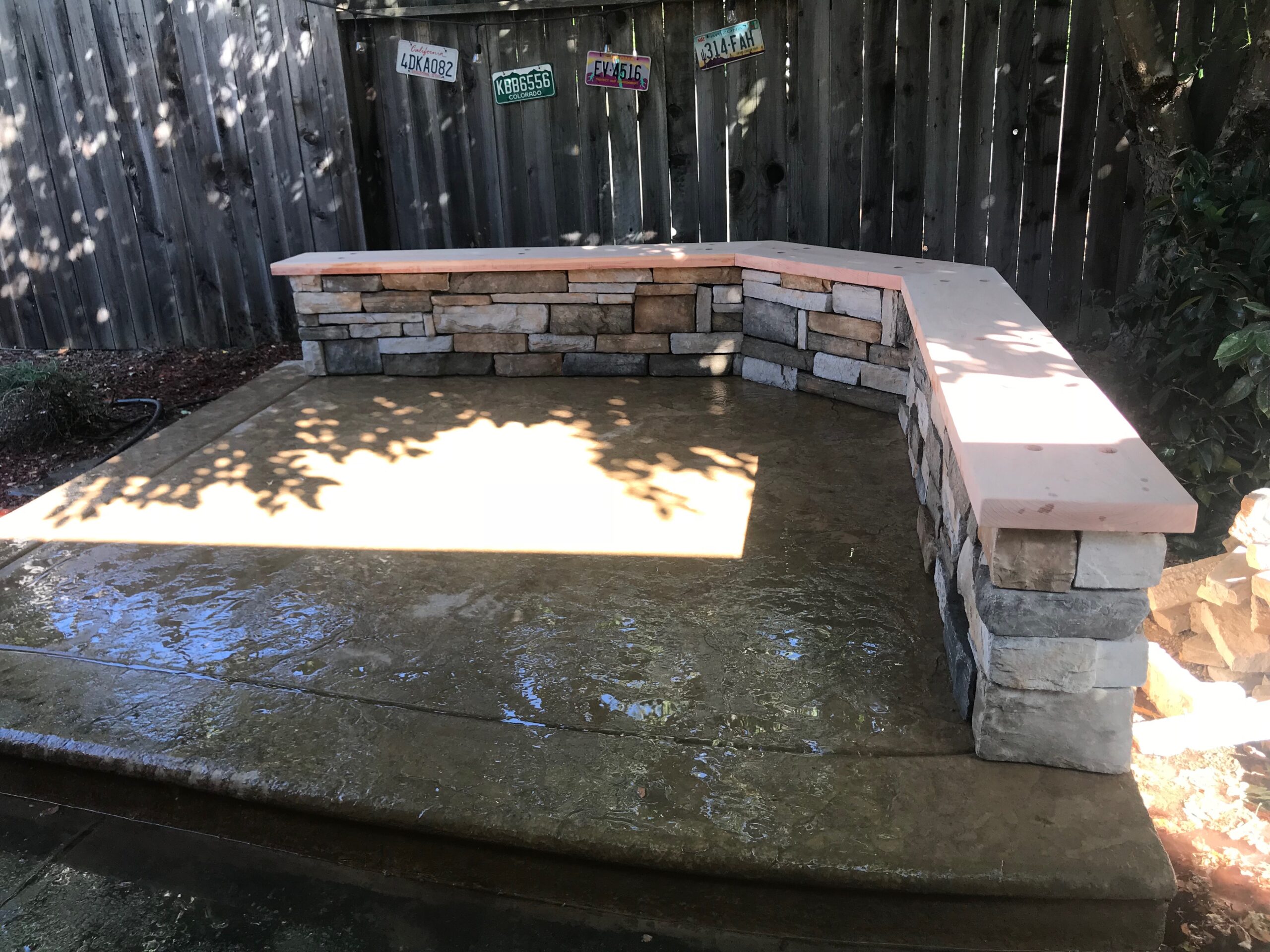 Using decorative concrete is an inexpensive way to renovate your old concrete structures. You can opt for decorative concrete if you are planning to construct a new patio, driveway, sidewalk, or floor. Now, what is decorative concrete? We all know that concrete or cement is a sturdy material, hence people prefer to use it for their various construction needs. But concrete doesn't look appealing at all. The boring grey color tends to look odd beside your well-maintained house. To solve this problem, we use decorative concretes.
They are a specific type of concrete that provides the strength of concrete, and also looks amazing. When you use decorative concrete, you can replicate the look, feel, texture, and color of various materials that may be unaffordable. For example, using real stones and rocks would really burn a huge hole in your pocket, but with decorative concrete, you have all the freedom. You will get the finish of stones, but your material will be concrete. How cool is that! Now, let's delve deeper into the different types of decorative concrete. 
Meanwhile, if you are in the Cupertino, CA, and need of an expert concrete contractor, do get in touch with us. Dial 408-549-9009 for free estimates
Types of Decorative Concrete
Decorative concrete comes with myriads of options. You have stained concrete, stamped concrete, concrete dyes, polishing, engraving, and multiple other options. At Cupertino Pro Concrete, we offer all of these services.
Stained Concrete
Stained concrete is a kind of decorative concrete that can provide beautiful color to your floors. Mainly, there are two ways staining is done. In the acid-based method, the stain makes a chemical reaction with the concrete and creates a unique translucent pattern. On the other hand, in water-based staining, a more uniform color spreads across the surface. These can be applied as both indoor and outdoor flooring options. They are durable, easy to maintain, and also look extremely elegant. 
Stamped Concrete
Stamped concrete is widely used for simulating the colors, textures, and looks of other materials, such as wood, tiles, stones, brick, etc. The designs are endless. Stamped concrete adds an extra layer of protection to your usual surface, making it much stronger and more long-lasting. Moreover, stamped concrete comes with an inexpensive price tag. It offers an aesthetic appeal that regular grey concrete cannot provide. You can use stamped concrete for your floors and make a patio, sidewalks, driveways, etc. Stamped concrete can refurbish the area without much hassle if you feel bored with your old, dreary, and bland surface. 
Concrete Dye
Concrete dye is slightly different from stained concrete. This is also a great way to add a touch of color to your concrete surface. For concrete dyes, color is added to the concrete surface to make it look attractive. It is possible to get a more uniform and well-spread color when you are using concrete due, whereas concrete stains can be quite unpredictable.
Apart from the types listed above, there are more, such as engraving, overlaying, polishing, epoxy coating, and so on. To know more about decorative stains and to get to know about our services in detail, get in touch with us by dialing 408-549-9009.
Why Choose Cupertino Pro Concrete?
While choosing a concrete contractor, you should always look for the one with great experience and expertise. At Cupertino Pro Concrete, we provide you with all the necessary skills and knowledge required in this industry. Being a top-rated contractor in Cupertino, CA, we can provide premium services for all your concrete and masonry related works. Apart from installing decorative concrete in Cupertino, we are adept at building concrete walls, patio, sidewalks, driveways, floors, pool decks, building brick walls, brick fireplaces, and many more services. Call us at 408-549-9009!