Cupertino Concrete Driveway
Most Excellent Concrete Driveway Contactors in Cupertino, California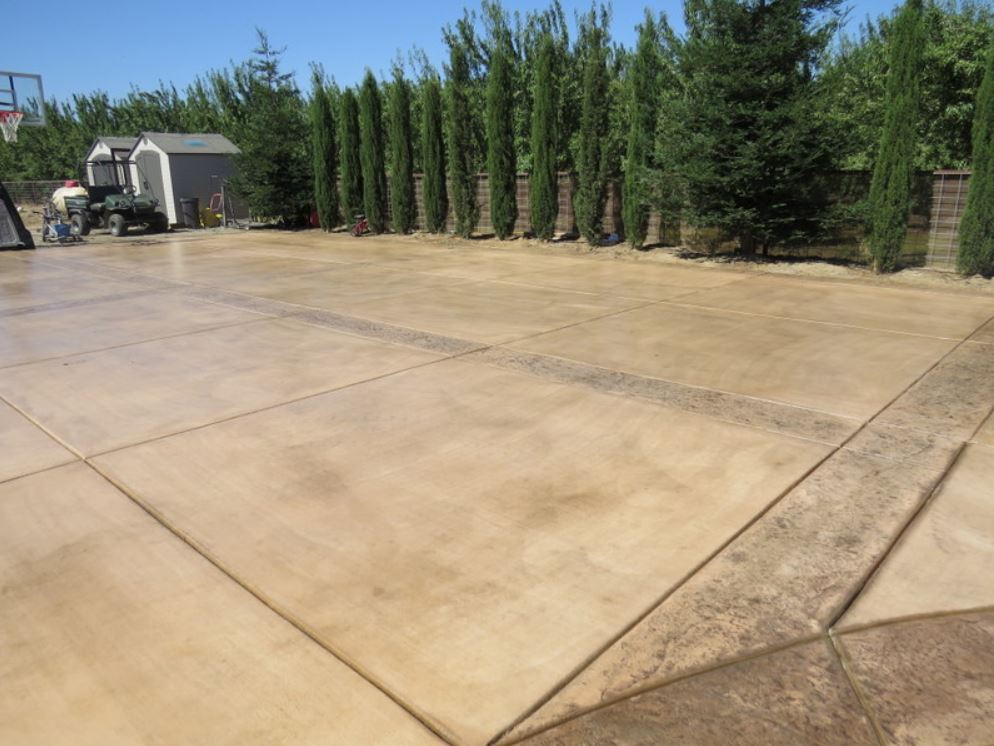 A concrete driveway or cement driveway is an excellent choice for your house. You get the best of both worlds– concrete provides durability, and the cost is not sky-high either. Bricks and stones are also widely used for making driveways, but none of them have the variety that concrete offers. If you want to construct the driveway of your dreams, we hear you. At Cupertino Pro Concrete, we have years of experience in designing, constructing, and refurbishing concrete driveways in Cupertino, and we would love to help you out.
Call us now by dialing 408-549-9009  and get a free quote for your project.
Now we come to the inevitable question, why should you go for a concrete driveway? There are plenty of materials available in the market that you can choose to construct your driveway, so what makes concrete any different? We have been asked this question a zillion times. As a property owner, it's normal to have queries regarding the materials that would be used in your project. Now, let us tell you a little about why concrete is a great option. 
Concrete is a very strong material. Contractors from all around the globe prefer to use concrete for their construction projects, mostly because of its sturdy nature.

A concrete driveway outlasts most other materials. So, if you search for a long-lasting solution, a concrete driveway is the right choice for your house. 

Making a concrete driveway is way less expensive than you can imagine. At Cupertino, we offer all of your premium services at a reasonable rate for our customers, so that you can turn your dream house into reality.

A concrete driveway comes with a plethora of variety. If you wish, you can conveniently simulate the looks of stones, wood, and brick on your driveway. With the use of decorative concrete, cement is no longer restricted to the boring grey shade. While other materials may provide a predictable look, decorative concrete can pleasantly surprise you with all its beautiful designs, colors, textures, and finishes. Our experts at Cupertino Pro Concrete will keep your aesthetic vision in mind while designing and building your concrete driveway. 

If you are looking for some added textures, you can choose concrete stamps or even concrete stains. 

A driveway is useless unless you can drive over it with the utmost comfort. Concrete driveways boast a smooth finish, and that would surely improve your driving experience. 

Concrete can tolerate almost all sorts of natural forces, be it air, cold or water. It is also adept at enduring high amounts of external pressure. If you are worried that your concrete driveway can wear down over time, we can assure you that it's going to retain its strength and look for a long time.

Concrete driveways look great in houses that have a contemporary design. But as we told you earlier, it can imitate the look of any material of your choice. So if you are fond of rustic designs and wish to get a brick-like finish for your driveway without actually using bricks, we can do it all for you. Not just that, we can pretty much create any look you desire.
Why Hire Cupertino Pro Concrete? 
At Cupertino Pro Concrete, we create the best driveways and make sure that it looks amazing. Being the top concrete contractor in Cupertino, we take pride in our ability to fulfill our client's vision. Concrete works apparently look simple, but they indeed demand a lot of hard work and sweat. We have all the skills, knowledge, training, and experience in constructing concrete driveways, concrete patios, concrete sidewalks, pool decks, and everything you can think of.
We would make sure that your project gets done with full efficiency and dexterity. So if you are in Cupertino and its vicinity, we are here to assist you. To hire us, and to get a free quote, call 408-549-9009 right away!