Cupertino Stained Concrete
Finest Stained Concrete Contractor in Cupertino, CA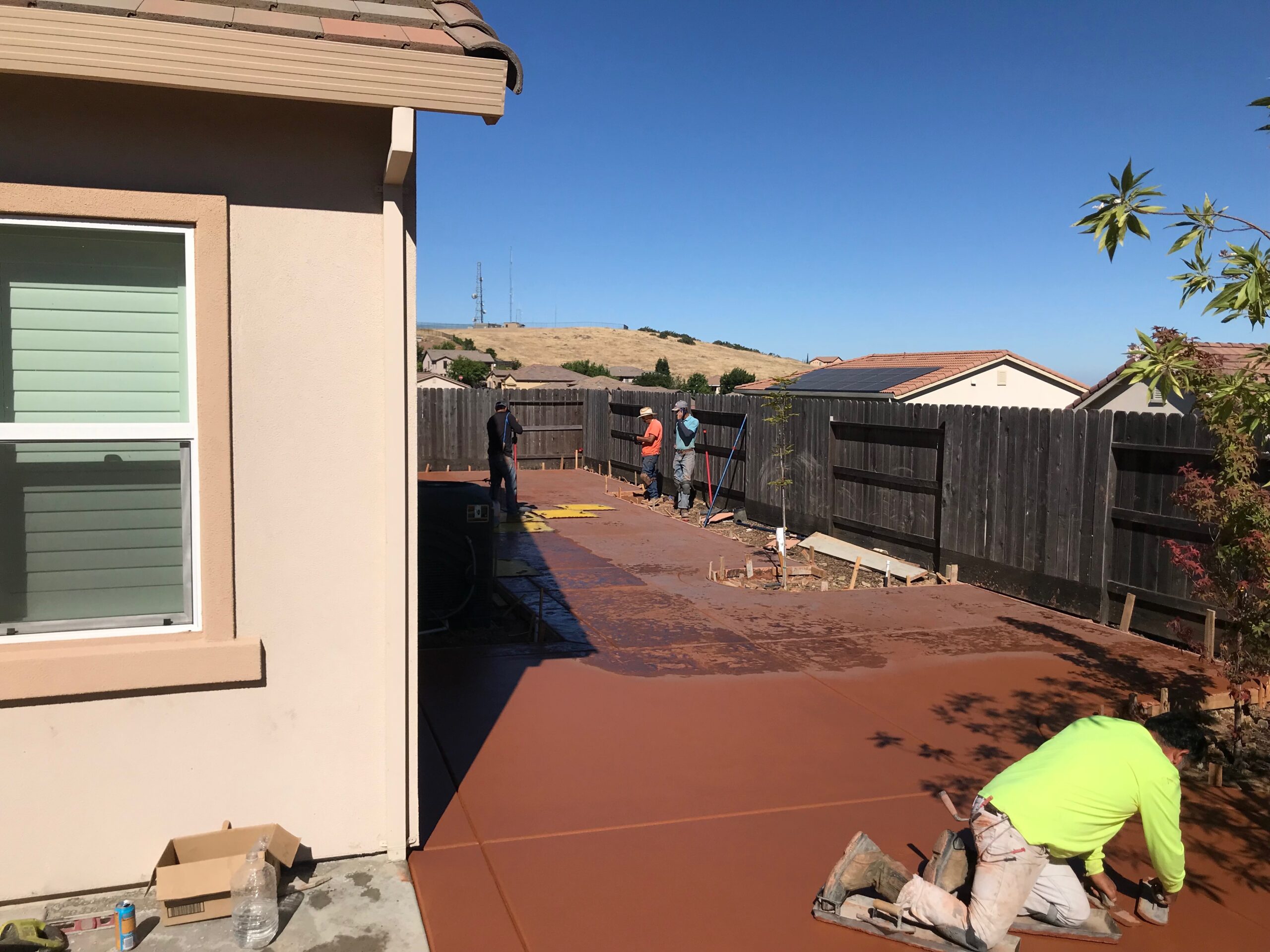 In modern homes as well as in commercial spaces, stained concrete is garnering immense popularity. Who doesn't love a touch of elegance to their property? Stained concrete, as a flooring material, has a lot to offer. It can transform any basic surface into a shiny, textured surface in the blink of an eye. Stained concrete is particularly noted for its variety, added with reliability, resilience, and durability. It can be used as both indoor and outdoor flooring options.
At Cupertino Pro Concrete, we install the best quality stained concrete and create marvelous designs that will surely blow your mind. You can install them on the floors of your bedroom, living room, dining room, kitchen, garage, or on your patio, pool deck, and anywhere else you like.
To know more about Cupertino stained concrete installation, just give us a call, dial 408-549-9009!
Why Go for Stained Concrete? 
At Cupertino Pro Concrete, we provide solutions to all your concrete related issues. Stained concrete is one of the major services that we offer. Stained concrete is a special type of concrete used to build floors. While regular concrete makes your surface sturdy, it is incapable of adding to the beauty of your house. Grey looks drab as an indoor flooring option. This is where stained concrete comes to the rescue.
Now let's have a look at all the benefits that stained concrete has to offer. 
Using stained concrete, you can simulate the looks, feel, color, and texture of exotic and natural materials, such as bricks, stones, wood, and so on. While these natural elements may not be affordable, or in some cases, not suitable for indoor flooring options, stamped concrete is a viable solution. You can create any look that catches your eye. 

Concrete is unquestionably a very durable flooring option. So once you go for stained floors, the surface will last for a very long time. 

The color of the stained floor is permanent. You don't have to fret about fading colors. The stains look new even after years of installation. 

There are mainly two kinds of concrete staining, one is water-based, and the other is acid-based. You can go for either of them, depending on which texture, color and finish you wish to emulate. Our experts can help you out in deciding which option would be apt for your property. Call us at 408-549-9009!

Acid-based concrete stains look great if you are looking for a nice translucent finish. The chemical reaction between the acid stains and the surface results in beautiful floor patterns. On the other hand, if you want a more uniform color palette, a water-based concrete stain would work perfectly. 

Concrete stains are able to create unique designs and patterns every single time. Since the stains penetrate deep into the layers of your surface, the patterns, and colors that emerge as the final product depends upon certain factors. The factors or conditions include the type of flooring, the kind of stain you are using, etc. 

The maintenance of stained concrete floors is pretty easy. Occasional mopping would be enough to retain its natural look. However, with years of exposure to the sun, daily wear, and tear and pressure, the surface may begin to lose its beauty. Therefore, you can reseal the flooring, or opt for floor wax in case of indoor surfaces.
Hire Cupertino Pro Concrete for Your Concrete Project Today!
Cupertino Pro Concrete is a renowned concrete contractor in Cupertino and the adjacent areas. You may find a lot of contractors nearby, but our skills, expertise, and experience in this industry are unmatchable. Concrete works may seem easy to do, but self-reliant projects are not recommended if you are looking for quality and durability. Hiring the wrong concrete contractor can create a lot of trouble for you, and in most cases, there aren't any opportunities to redo the project.
So, to ensure that your project goes smoothly and get the desired result, hire us today. Call us at 408-549-9009 and get a free quote now!