Cupertino Pro Concrete Services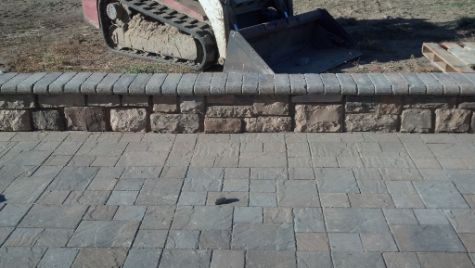 Quality and affordable concrete services are not easy in Cupertino. A competent concrete contractor like us can only offer services that will cost you less and quality. You should reach out to us at Cupertino Pro Concrete if you haven't found satisfactory services. We are a reputable Cupertino contractor with enough experience to handle any project.
We offer different kinds of concrete services that are guaranteed to give your home a whole new look. For both residential and commercial concrete needs, you can trust us to give you amazing results. If you are a homeowner, we have a variety of services that will improve your home's aesthetics. We also have a competent and skilled team of professionals for building your concrete structures.
Give us a call today on 408-549-9009 and get affordable services in town. We are the Cupertino concrete contractor you have been looking for if your budget isn't that big. With us, you can get your project started and finished without spending more than what you planned for. We offer these services in Cupertino.
Stamped Driveways
If your home doesn't have a driveway or you have a plain, dull one, you should have us get you a stamped one. Driveways made with plain concrete are dull and will lower your property's value if not replaced with stamped concrete. This is because plain driveways don't have much to offer in terms of beauty.
Stamped concrete driveway enables you to choose from a wide variety of designs. You can also achieve any color you want when it comes to stamping.
Talk to us at Cupertino Pro Concrete and get the best-stamped driveway that will add beauty to your home.
Concrete Finishing
Our expert concrete finisher has all the experience you need, and he can give you surfaces a touch of beauty if you contact us. Concrete must be finished before it can look beautiful and make your home amazing. Our finisher has experience in all finishing designs, and all you have to do is pick the finishing service you want, and he will do it perfectly for you.
Decorative Concrete
Decorative concrete is popular when it comes to home improvement thanks to its ability to improve aesthetics. If you are staying in a dull home, you need to reach out to us and transform your home. Decorative concrete is economical and will help you save on construction costs.
Decorative concrete comes with a wide variety of options to go for, depending on your preferences. All these options can give both your indoors and outdoors an elegant look.
Get in touch with us by giving us a call at 408-549-9009 for free estimates.
Concrete Pouring
You don't have to struggle with pouring concrete yourself when you can call the experts to do it for you. Hiring us to pour concrete for your project will save you some cash, and you also have a guarantee that it will be done perfectly.
Contact us at Cupertino Pro Concrete and get free estimates by dialing 408-549-9009.
Here is a comprehensive list of the top concrete and masonry service that we provide in Cupertino, California.
Areas We Serve with Best Concrete and Masonry Services:
To get free estimates, get in touch with us at 408-549-9009.