The Best Brick Pavers Contractors in Cupertino, CA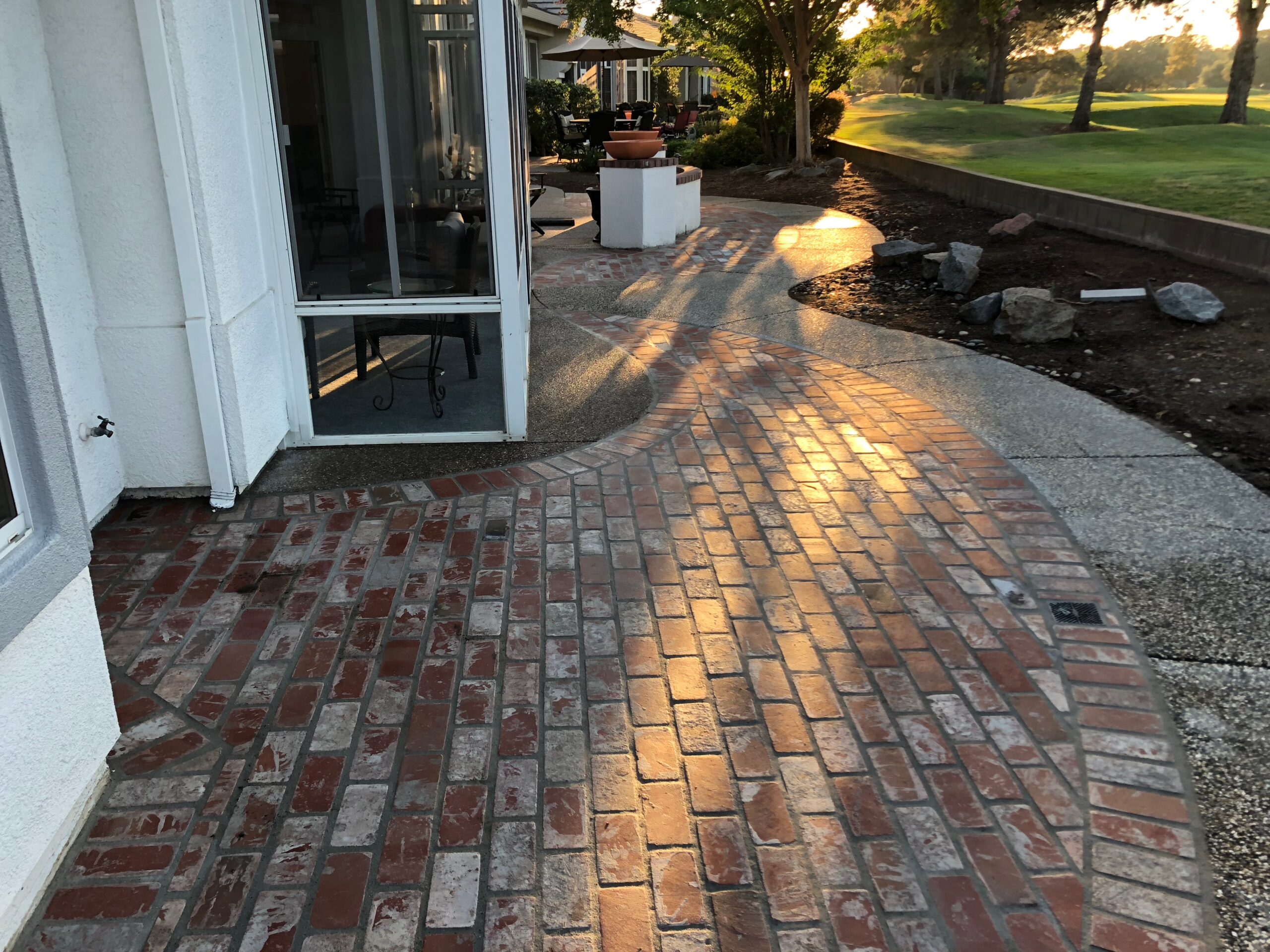 As a trusted building material, concrete has its place in the construction industry, but bricks are no lesser when it comes to durability. Weather conditions can be harsh with the materials used for the construction of outdoor landscapes like driveways, walkways, patios, etc. Hence, it is important to choose a building material that is durable, strong, and can stand the test of time and extreme weather conditions.
Brick is one such material that has the ability to endure heavy loads and does not crack easily. This property makes them suitable for paving the pedestrian walkways, driveways, patios, and for commercial applications. Our brick paving professionals at Cupertino Pro Concrete can pave the outdoor landscape of your home or office to your full satisfaction. Fix an appointment by calling us at 408-549-9009 to know how we can help you with your project.
Benefits of Brick Pavers
Durability
It is the main attraction of bricks, and it makes them a popular choice for installation in various construction applications. It is heavily used in commercial and residential projects as durable material. You can comfortably enjoy many years with a brick-paved driveway or sideways, and we are the experts in laying them!
Quick Installation
The installation process of brick pavers can be quick, easy, and simple when handled by experienced professionals like us. There is no need to wait for any specific weather for the installation of bricks as they can be laid to cover the outdoor space in any season. This is a major advantage and can save you a lot of time and money. Also, there is no need to wait for long periods of time for brick structures to become totally functional.
Slip-Resistance
Bricks are naturally slipped resistance as the bricks' texture provides them with a rough surface, which can help eliminate slipping hazards. The abrasive surface of bricks makes them a safe option for wet areas like pool-sides. It is an excellent option where it rains heavily as it will prevent injuries and accidents occurring from falling or slipping on wet floors. It is used for driveways pavers to help maintain the traction of wheels.
Artistic Appeal
If you are bored with the rough appearance of the concrete, bricks structures can come to your rescue. Brick pavers provide an unmatched aesthetic appeal that is tough to replicate with other construction materials. If a classic and elegant look is what you are looking for, brick pavers are what you should go for. And for the rest, we will make sure that your expectations are met.
Flexibility
While concrete pavers are prone to cracks as they are poured in place, bricks can adjust to the movement of the underlying earth, especially when interlocked. Such surfaces can also be easily repaired or replaced in cases where there is major damage or sink.
Variety
Bricks are generally available in natural rich colors and are able to maintain their color for many years. There are no artificial agents added to color them, so they are stain-resistant. Bricks do not fade even under the harsh ultraviolet rays; hence you will have the same feel even after years of application. 
Versatility and Longevity
The scope in terms of the design is fairly high with brick pavers. You can expect them to be arranged in a variety of designs and patterns. There are endless options to choose a design like geometric shapes, floral motifs, chevron patterns, etc. Brick structures stand the test of time, and various age-old structures prove this.
If you are convinced with the benefits of brick pavers in Cupertino, call us, Cupertino Pro Concrete, at 408-549-9009 to discuss your requirements. One of our masonry experts will soon visit your property to discuss the project details with you!