Most Reliable Retaining Wall Contractors in Cupertino, CA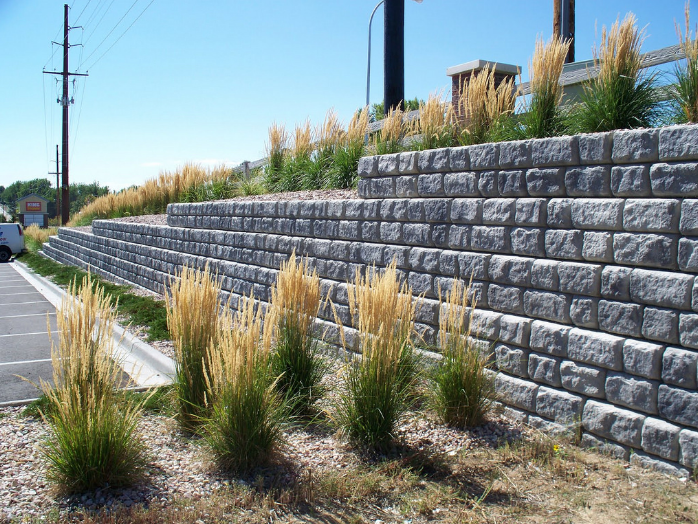 Retaining walls could be an eye-catching item standing in the outdoor space of your home. But it is important from the engineering point of view as it acts as a support system. Soil erosion is a common problem in the areas that experience heavy rains. In such places, the earth moves downhill with soil erosion. 
Hence, extra support is needed to prevent the earth from moving due to erosion. These walls are essentially constructed to fight gravity. The lateral force of the slope is counterbalanced with the help of retaining walls. If the issue of soil erosion bothers you, contact Cupertino Pro Concrete Service at 408-549-9009 for the construction of retaining walls in Cupertino. 
Advantages of Retaining Walls
These walls are in use for ages as the people used the technique to terraces of usable land on slopes. The terrace was used to grow lush produce. 
These walls regulate the flow of rainwater and slow them, and the same is routed to the gardening area. This helps you in taking good care of your gardens and lawns simultaneously. 
These walls provide extra seating space at no additional cost. It adds to the landscaping enhancement as well. You can also use the top surface of these walls for sitting and chatting.
Why You Need a Retaining Wall?
The best idea to use it is to control the downhill erosion. Adding a retaining wall will help the important areas of your property from the clogging of erosion substances. It reduces the angle of slope and holds back soil to minimize soil erosion. 
The wall provides stability to the home that is downhill from the soil fault lines. In the event of an earthquake, your home can be saved from sliding away from the fault line if it is supported by holding walls.
Soil erosion often poses a great threat to the foundation of your home. Rain washes away the soil around a downhill foundation, or an uphill foundation is compacted due to erosion. Such incidences can dislocate the foundation and holding walls are the best answer to address such issues. As a reliable concrete contractor, we perform such masonry services to your satisfaction.
Design Options
Don't let the holding walls erase the beauty of your outdoor space. They might be serving the purpose of evading soil erosion, but they can do much more. If you are looking to improve the designs or décor of the outdoor landscape, then such walls can do wonders. You can expect a great number of design ideas with us for your holding walls.
Poured Concrete or Interlocking Blocks
Such design ideas complement the home and office décor with a modern sensibility. Concrete is a strong material and can be cast into desired shapes and designs.
Natural Stone
Natural stone is also a very good option and comes as an attractive alternative for concrete (though a bit expensive) for the construction of holding walls. Stones add oodles of character to the outdoor landscape of your home or office. It can transform a drab corner into an inviting and intriguing location.
Call us, your friendly Cupertino Pro Concrete contractors, at 408-549-9009 to know how holding walls can be of great use. It is better to hire professionals like us for the construction of any design you choose if you want to improve the aesthetics of your home.