Cupertino Concrete Countertops
Outstanding Concrete Countertop Contractors in Cupertino, CA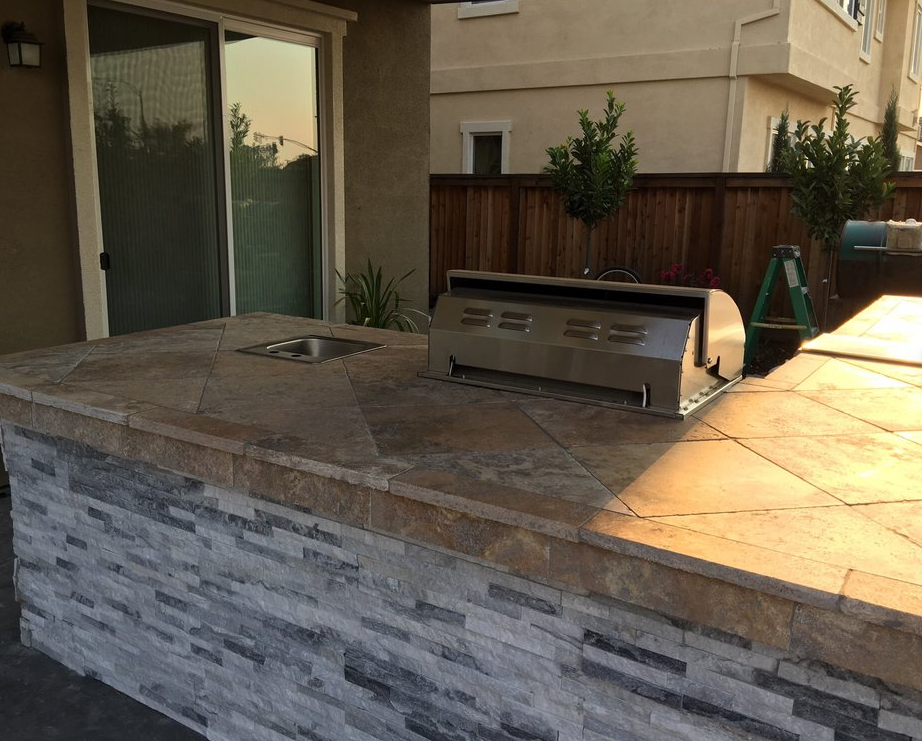 Concrete is one such material that never loses its charm, and new textures and colors keep popping up from time to time. They are not just meant to be laid as the foundation of the building or as pavers for the outdoor space. They are increasingly becoming decorative items to adore the outdoors and the indoors of any home or office. Even the kitchen countertops are making use of concrete these days. 
All kinds of the kitchen from modern to traditional can make the use of concrete countertops. Concrete can infuse both function and style to the kitchens of modern housing constructions as well. Get in touch with our countertop experts at Cupertino Pro Concrete by dialing 408-549-9009 to explore the ideas of Cupertino concrete countertops for your kitchen today!
Striking Style with Concrete Countertops
Concrete provides numerous design options for the kitchen countertops. They are not only functional but exhibit outstanding designs. You can easily accommodate concrete in every style of housing like traditional, modern, urban, etc. it depends on how masonry contractors have used their skills to finish the countertops. 
Concrete is cheaper than natural stone countertops but possesses the same toughness like that of a stone. If you dream of a colorful and vibrant kitchen, colored concrete will serve the purpose beautifully. The kitchen is generally the most functional area of any house, so it is important that it is equipped with convenient and workable items. Concrete does just the same as the homeowners expect it. If you want to remodel your existing kitchen, match the concrete countertops with colorful cabinets.
To get the maximum out of the concrete, use various color schemes for cabinets and flooring. You can alter the color of the concrete to increase the appeal of the structure. Like charcoal, gray countertops are famous for their dark appearance, and they are obtained by mixing pigment into the concrete. Such countertops give a subtle look to the entire setup.
Granite Countertops
Granite countertops are perfect for adding the glamour and glitz to your kitchen. Moreover, they are more durable than their counterparts and are a favorite choice for upscale housing styles. If luxury and style matter to you, then granite is a perfect choice. You can easily showcase your luxurious taste to the visitors and the guests coming to your house. Granite countertops speak for themselves. Granite is a hard material, and you do not have to fight for its maintenance. It is scratch-proof, and you can use the same countertops for years to come. 
As it is heat resistant, you can keep it near the cooktop and place hot utensils on it without fear. The granite tops texture will not diminish if you put a hot plate or spill hot liquid over it. Moreover, they are stain-free, so there is no need to worry about the kids pouring or spilling drinks on the countertops. You will find a much wider range of colors in stones countertops like granite or marble. The engineered stone looks rich and luxurious. 
Outdoor Countertops
Having outdoor countertops will take your party's atmosphere to another level. A good number of outdoor countertops will be more functional in taking care of a large number of guests. It helps in preparing and serving foods easily, and little addition of furniture will make it comfortable too. 
Feel free to contact Cupertino Pro Concrete at 408-549-9009 to know more about ways of adding countertops to your indoors as well as outdoors to make them look more inviting and vibrant.