Cupertino Concrete Leveling
Most Trusted Concrete Leveling Contractors in Cupertino, California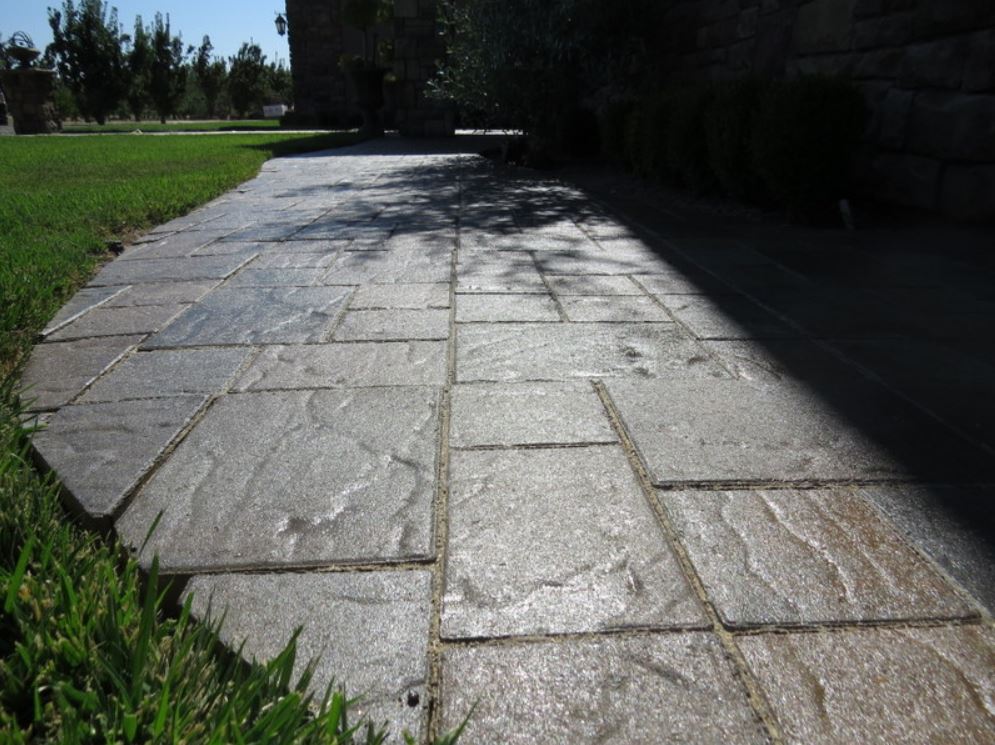 Owing to external pressure, daily wear and tear, and various other environmental factors, the concrete surface of your house may begin to sink. If you have recently noticed an uneven floor or sinking tendency on your surface, it is the best time to treat it now. The more you delay in mending it, the bigger the damage will be. Once cracks start developing in cement, they can spread quickly. So it's better to nip it in the bud.
Now we know what you must be thinking, building an entire concrete surface all over again is a difficult task. Well, you don't really have to build an entirely new floor. For problems like sinking and settlement, we use a technique called concrete leveling.
Call us at 408-549-9009 for concrete leveling services in Cupertino.
Everything You Need to Know About Concrete Leveling
In simple terms, concrete leveling is the process of repairing or curing a sinking concrete surface. In most cases, the disparity in soil's moisture level is responsible for such occurrences. Apart from that, earthquakes and soil erosion also add to the plight. There is hardly anything you can do to prevent this. You should employ an experienced and skilled concrete contractor for leveling your surface. 
There are quite a few techniques that we use for concrete leveling. One of them is slab jacking. In this process, the surface is pushed up with a pumping technique. The other processes include mudjacking, limestone grout leveling, and so on. 
Now we come to an important question, what are the benefits of concrete leveling? Let's have a look. 
Concrete leveling is an economical solution to keep your surface on the right level. 

It certainly prolongs the durability of your concrete surface. 

The basic foundation becomes extremely sturdy. 

It ensures the overall safety of your house. 
Wondering which areas may need concrete leveling? There can be quite a few places in your house that may start sinking little by little. It's important that you take notice and act upon it immediately. 
Driveway
A sinking driveway can often ruin your entire driving experience, so you must be careful about it. A driveway has to endure a lot of pressure on a daily basis. Hence it is more prone to settlement than any other area of your house. Before the case gets worse, give us a call, dial 408-549-9009, and we would fix your concrete level within the blink of an eye! 
Patio
Your patio is another area that might require concrete leveling. To keep enjoying the house parties on your beautiful patio, you must ensure that it is in a proper and safe condition. If you come across an uneven surface, you must immediately opt for concrete leveling, to reduce the chances of further damage. 
Pool Deck
A sunken pool deck will be very inconvenient, both for kids and adults. To make sure that your pool deck area retains its actual level, feel free to get in touch with us by dialing 408-549-9009.
Why Hire Cupertino Pro Concrete?
An intricate work, such as concrete leveling is not a task to do on your own. Since the foundation of your structure is involved here, you should only rely upon professionals to get these works done. Cupertino Pro Concrete is a renowned concrete contractor in California, equipped with the best skills and a team of highly proficient craftsmen who strive to deliver the best concrete and masonry services for our customers.
When you entrust us with your project, we will make sure that your work gets done smoothly at a reasonable rate. While there are many other concrete contractors in this area, none of them can provide you with the experience, skills, and expertise that our team possesses. Apart from concrete leveling, we also offer concrete resurfacing, pouring concrete slabs, making patios, pool decks, driveways, sidewalks, and plenty of other hardscaping services.
Call us now by dialing 408-549-9009 and get a free quote!