Cupertino Stamped Concrete
Highly Rated Stamped Concrete Contractor in Cupertino, CA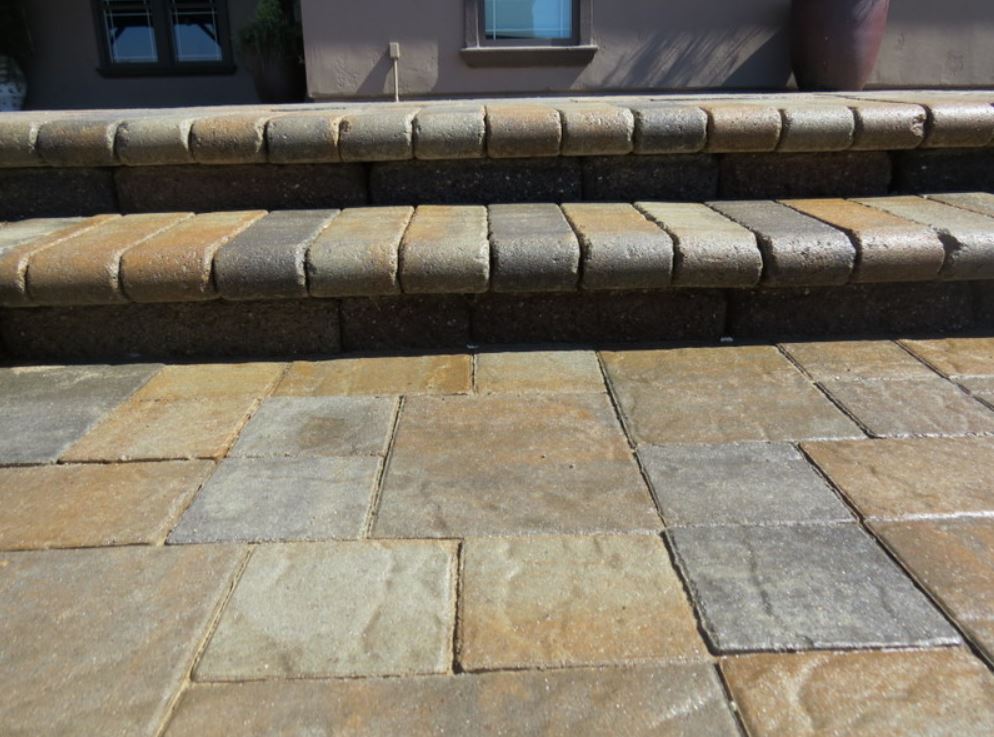 You must be acquainted with the greyish concrete surface that you see almost everywhere you go. But have you seen stamped concretes? They are a special type of concrete that utilizes various designs and styles to make your property look aesthetic and alluring. Concrete stamps are gaining immense popularity nowadays among customers. While regular concrete looks drab and too simple, concrete stamps can completely transform it into something more visually pleasing. You get to reap all the benefits of concrete, and at the same time, you get the desired look as well. 
At Cupertino Pro Concrete, we provide premium stamped concrete installation for your property, be it a new construction project or an old one. We come across a lot of property owners who hire us to refurbish their old concrete surfaces and want to make it look great. We always recommend stamped concrete, as it not only looks amazing but also provides a unique design to every customer, so your neighbor's landscape won't look identical to yours.
To know more about this amazing stuff, get in touch with us by calling (408) 716-3430.
Where Can You Install Stamped Concrete?
Now you must be thinking, where can you actually install them? Well, the good news is, you can install them pretty much everywhere in your landscape. You can install them in your driveway, patio, concrete surface, walls, countertops, sidewalks, pavements, floors, paths– pretty much everywhere you can imagine. 
Stamped Driveway
For the ones with an eye for details, a stamped driveway would surely blow your mind. The wide range of colors, beautiful textures and finishes look great for driveways and add a lot of value to your property. 
Stamped Patio
Planning to add a little variety to your patio? Go for stamped concretes! They look excellent and also add durability and style to your patio. 
Stamped Pool Deck
Having a cracked, broken, or slippery pool deck may not be ideal for your house's aesthetics. So, making a stamped pool deck would be an affordable option if you are looking for a change. 
To install concrete stamps in Cupertino, or to get any concrete related services, call on this number (408) 716-3430.
Stamped Concrete Benefits 
Now let's dive into the advantages of concrete stamps. Firstly, concrete stamps come as an affordable option, as opposed to using real stones and bricks for your house. While stones and other natural materials look elegant and luxurious, they are not very pocket-friendly. When you use concrete stamps, they can pretty much recreate the finish of all the materials of the world, be it brick, wood, or anything else. Moreover, you can choose whichever color or texture you want; the options are endless. Stamped concrete is a great choice for renovating your hardscape and getting rid of the bland grey hue of your concrete surface. 
Stamped concrete has all the goodness of concrete, such as its sturdiness, strength, resilience, and durability, with the added benefits of customizability. You can choose a design that suits your house's design well, and it won't burn a hole in your pocket, which is a huge advantage of installing concrete stamps. Apart from that, stamped concrete is also skid-proof, so they are perfect for using in your pool decks or patios. The maintenance cost is less, too, as compared to stones and bricks. 
Hire Cupertino Pro Concrete Today
As the top-rated concrete contractors of the city, Cupertino Pro Concrete has a long experience in designing, structuring, and building concrete structures, pouring concrete, installing pavers, stamped concrete, decorative concrete, stained concrete, and everything related to it. So if you want an expert touch to your property, you have to hire the best contractor for your project, to ensure that your property is in safe hands.
To hire us today, give us a call right now by dialing (408) 716-3430.