Cupertino Concrete Finishing
Best Concrete Finishing Contractors in Cupertino, California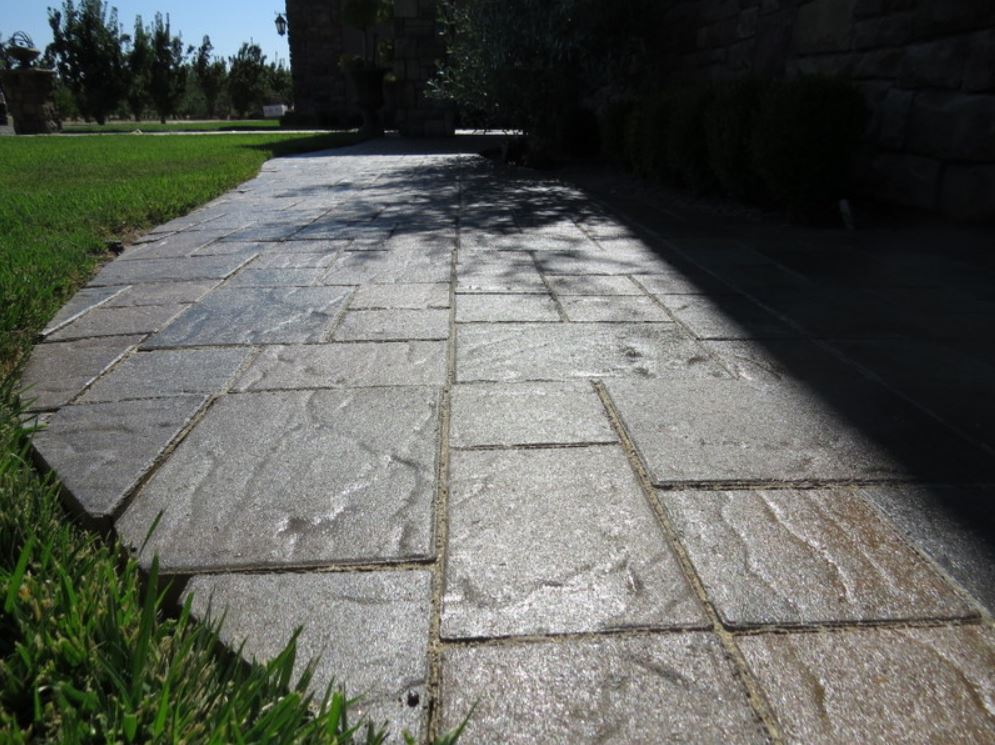 Concrete is widely acknowledged as the most convenient and affordable material for construction. Concrete not only provides you with durability and stability but also great looks. Be it your patio, pool deck, driveway, floors, or countertops, concrete can create anything and everything with perfection. No other material can be as sturdy and as versatile as concrete. Some several patterns and textures can be created through concrete finishing, depending on the purpose of your concrete surface.
To get more insight into concrete finishing in Cupertino, you can give us a call by dialing 408-549-9009, and we would love to assist you. 
Types of Concrete Finishing 
Now, let's talk about the different types of concrete finishing. Our experts at Cupertino Pro Concrete are adept at providing all of these services, and many more. Let's have a look. 
Broom Finish
Broom finish is an interesting process. When the concrete surface is still fresh, a broom is dragged over the area to create different patterns. The broom finish is appropriate for floors that require a non-slippery and rough finish. It provides you unique patterns, as well as safety. 
Troweled Finish
This is the most widely used concrete finish. For the troweled finish, a trowel is used to smoothen the concrete surface evenly, either manually, or by using a machine. 
Salt Finish
For salt finishing, salt crystals are added to the surface to create a nice texture. It looks aesthetic, and also makes your floor skid-proof. 
Stamped Concrete
Stamped concrete is the reason why more and more property owners prefer concrete surfaces. Concrete stamps are an amazing invention, without a doubt. They can effortlessly recreate the looks of exotic materials such as flagstones, granite, wood, tiles, bricks, etc. The best part is, you can choose any pattern or color that you like. Besides the sturdiness of concrete, they also add a lot of aesthetic value to your house. They are also durable and resilient. 
Colored Finish
While mixing the concrete, some color or stains are added to it, to give it the desired hue. The colored finish looks great on almost all surfaces, be it indoors or outdoors. 
Polish Finish
This is used for creating a glazed and polished look.
Confused about which finish would be the best for you? We hear your troubles. Our experts are here to solve all of your queries. Just give us a call at 408-549-9009.
Why is Concrete Finishing Important?
The finishing of any concrete surface is extremely important, as it determines the longevity and overall performance. Moreover, getting the right concrete finish is necessary to see the beauty quotient of your property. 
Hire Cupertino Pro Concrete for Your Next Project
Concrete finishing may seem like an easy task, but trusting us when we say this is not at all easy. A lot of expertise is required to make sure that your surface gets the right texture. A single wrong move can completely ruin the entire look of the surface, so it's always better to trust a professional for this job. They know exactly how to handle these projects, and will make sure your project turns out to be perfect. 
If you live in and around the Cupertino area and you are looking for a top-rated concrete contractor for your household, we are here for you! With years of experience in the concrete and masonry industry, we can guarantee that we will provide you with the best possible services. Customer satisfaction is our highest priority, and that's why we prefer to charge a highly reasonable amount, unlike most other contractors.
At Cupertino, we offer a wide array of services, including pouring concrete slabs, concrete finishing, concrete resurfacing, building a concrete patio, concrete pool deck, countertops, and pavers, among others. To get a quote for your project, give us a call today, dial 408-549-9009!