Monte Sereno Concrete and Masonry Contractors 
Most Trusted Concrete and Masonry Contractor in Cupertino, CA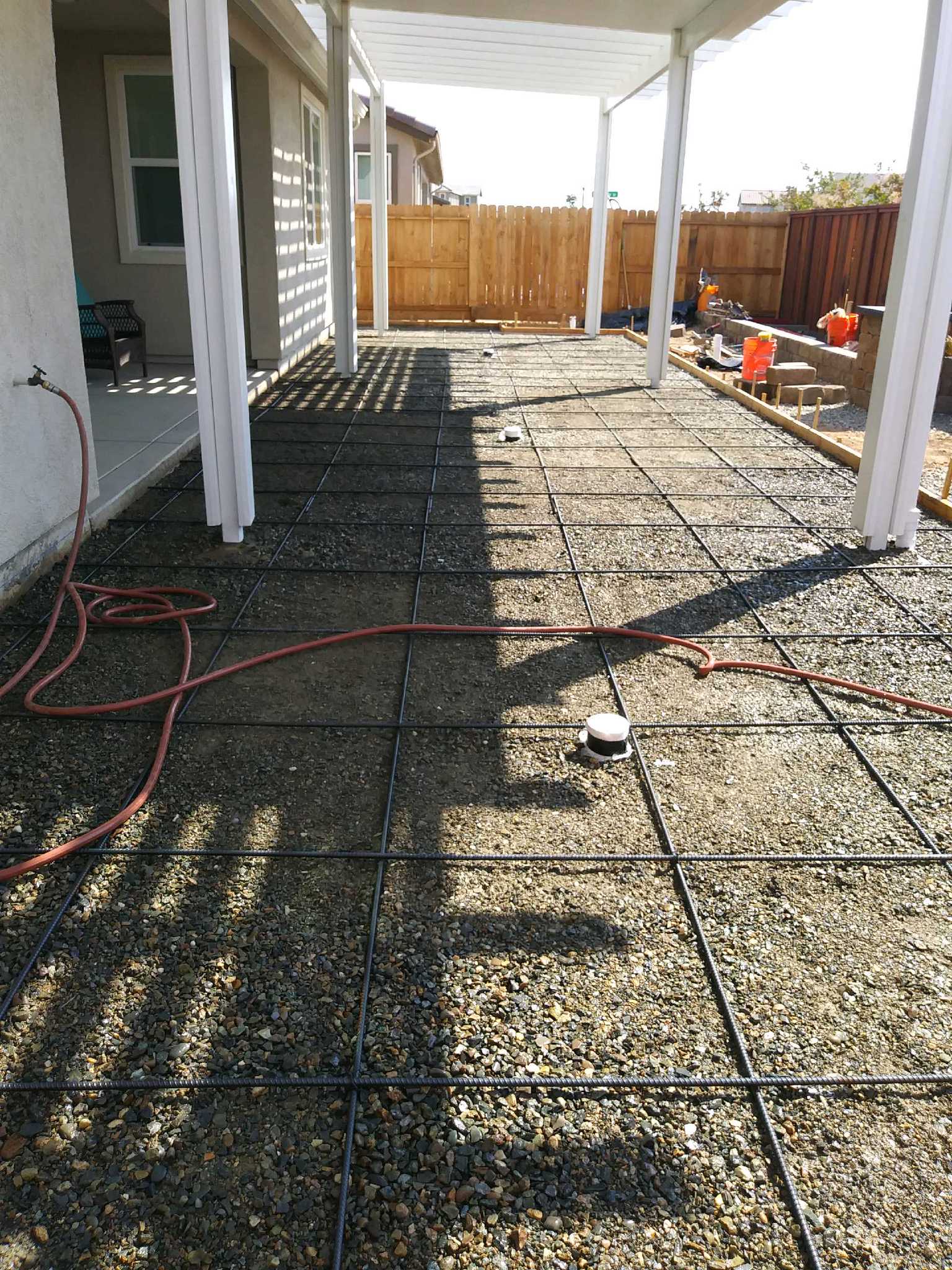 To build a beautiful hardscape, it's really important that you choose the right contractor for your project. This can be a difficult task indeed because you don't know who would be the perfect choice for your project. If you are in Monte Sereno and the nearby areas, and looking forward to doing concrete and masonry works for your property, you have come to the right place. We offer numerous services pertaining to both the concrete and masonry industries.
Reach us by dialing 408-549-9009 and get free quotes.
Services Offered 
As the leading concrete contractor in Monte Sereno, we have a lot to offer. Let us give you a quick glimpse into the services that we provide.
Concrete Slab
The fundamental unit of any concrete structure is the concrete slab. We are experts at pouring concrete slabs. We ensure that your slab is made with the utmost care, and we also provide any other assistance you may require for your property.
Patio
We plan, design, and build the most beautiful patios out there. You can choose from concrete, brick, or stones. All of these materials are popular for building patios. If your budget is on the higher side and you wish to have a little luxurious corner in your house, you can go for a stone patio. If you love the earthy textures of bricks, feel free to choose them. A concrete patio will be a perfect fit if you want a versatile patio with unique designs and patterns. 
Driveway
Your driveway needs to look great in order to maintain the overall style of your entire house. We build brick driveways, concrete driveways, and stone driveways, depending on your personal preference and budget.
Pool Deck
The pool area of your house is an all-time favorite spot. To deck up the deck area, you can hire us to build a premium quality cool deck or Kool deck for your house. As materials, we offer stones, bricks, and concrete. We make sure that your pool deck looks amazing, and is at the same time, durable and resilient. 
Countertop
Whether you prefer an indoor kitchen or outdoor ones, a countertop is a must-have. Marbles and granites are the top choices, but you can also go for concrete countertops. Regarding designs, you will have plenty of options to choose from.
Decorative Concrete
If you have an eye for aesthetics, you cannot say no to decorative concrete. Decorative concrete can transform a drab looking surface into something extremely beautiful. You can use decorative concrete for recreating the textures of tiles, stones, wood, and other authentic materials.
Masonry Services
Whether you need a bricklayer or you are planning to erect a brick wall, retaining walls, brick fireplaces, or brick pavers, we are here to help. Hire us, and we will ease up your workload in no time.
When it comes to our services, the list is endless. These are a few of the services that we can provide for you. Apart from the items mentioned in the list, we have many more things that we can do for your hardscape. To get more details about us and our services, get in touch with us. Call us at 408-549-9009!
Why Hire Us
Concrete and masonry work requires a lot of skills and expertise, so your project won't turn out perfectly. Hardscaping is a pretty difficult task, and the craftsmen need to be very careful about measurements, equipment, and the right techniques. There are many other concrete contractors out there, but what sets us apart is our team of efficient professionals, our attention to detail, and determination to give our customers the best services. So if you are from Monte Sereno, and have a project for us, give us a call we would gladly help you out.
Call us now, dial 408-549-9009, and get a free quote!