Cupertino Concrete Resurfacing
Most Competent Concrete Resurfacing Contractors in Cupertino, CA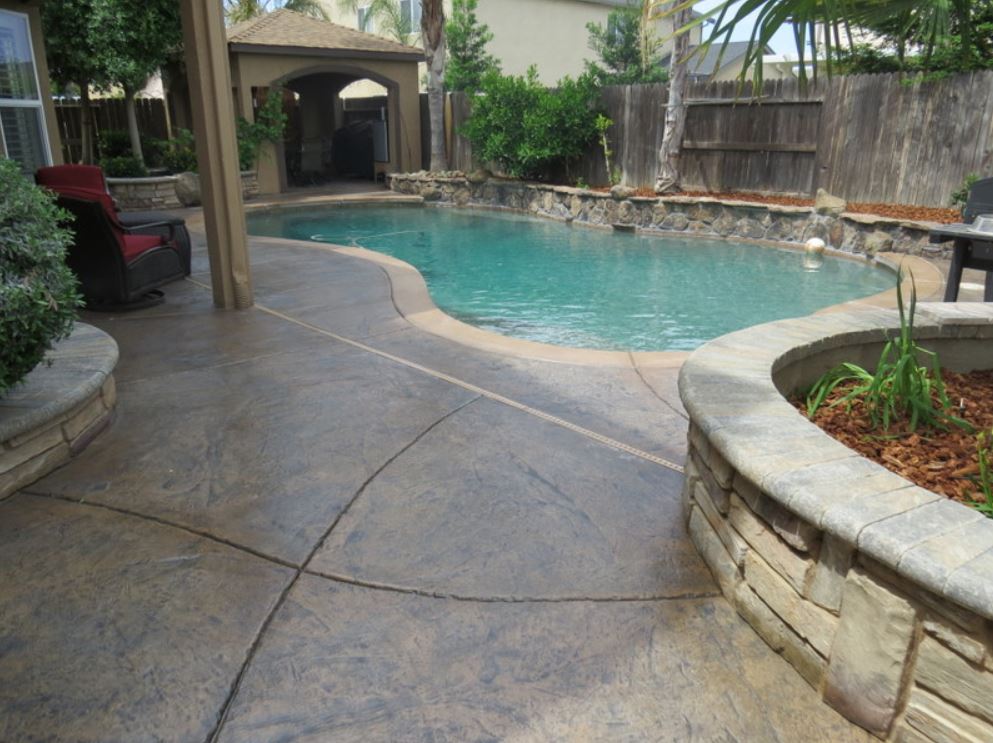 Concrete driveways, walkways, patios are a regular feature in homes with ample outdoor space. The reason for using concrete is that it is sturdy and lasts for a long time. However, over a certain period of time, concrete surfaces sometimes develop cracks and fine lines or get a weary look. Apart from cracks and lines, you may also notice weeds sprouting out from the cracks. This is the time when your outdoor area becomes an eyesore for you.
Do not get confused about what to do when concrete surfaces start showing some of the aging signs mentioned above.
Call us, Cupertino Pro Concrete, at 408-549-9009 to find out how to give your concrete surfaces a brand new look at an affordable price.
Why use Concrete Resurfacing?
Aging concrete is a source of tension for homeowners, and you believe that it has to be torn out and replaced with new concrete, which is certainly a costly affair. But you do not have to go for concrete pouring as the existing concrete surface can get a new and finished look via resurfacing, which is also an affordable option compared to opting for a new surface altogether.
Concrete resurfacing or refinishing is going to save you a lot of money. Pouring a new concrete is not always necessary to fix the issues with existing broken or sunk concrete. Concrete refinishing is a procedure to give your concrete walkways and driveways a new life, and we can help you with that.
Process of Concrete Refinishing
As the name suggests, the surface or the top layer of the existing concrete slab or blocks are resurfaced in this procedure. The upper surface is the exposed area, and it catches the viewers' attention, so any fault appearing on the surface immediately comes to our notice. The process of concrete refinishing involves certain steps to transform the existing surface and make it look new again. Here is how it's done.
Cleaning
The first step is we clean the upper surface with a power washer to remove the dirt and grime.
Mending the Cracks
We then reinforce the cracks with fabric and then cover with polymer mix. This polymer mix is spread out evenly to cover the entire concrete surface.
Repairing the Holes
We then fill the holes with concrete mix or mortar. After this, the surface is primed and covered with polymer concrete and finished with a trowel to give the surface an even look. You should wait till the surface dries completely before using it.
Many homeowners agree that refinishing is the best idea for concrete repairing as it returns the original new look of the surface. It is the best option to revitalize the worn-out concrete surfaces. The technique of refinishing not only improves the aesthetics of the surface but also increases its durability as an extra layer of cement is spread on it, making it even stronger.
Refinishing is a relatively simpler and affordable option to tackle the problems of wear and tear. If you are worried about the worn and damaged concrete surface on your premises. Please contact our experts at Cupertino Pro Concrete Service Pages at 408-549-9009 to get free estimates with the best concrete resurfacing contractor in Cupertino. We will initiate the process of resurfacing in your property to give your structures a fresh and new look and that too, at competitive pricing.