The Most Trusted Stone Pavers Contractors in Cupertino, CA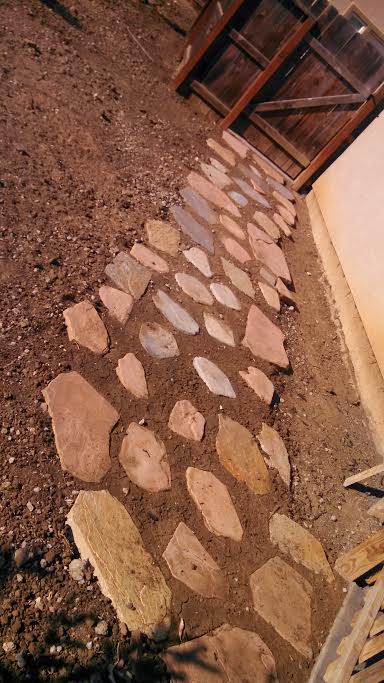 If you are looking for a great way to enhance the beauty of the outdoor living area, patios, driveways, sideways, walkways, etc., are the ones you need to work on. Adding pavers to these areas will improve the aesthetics of your outdoor space. Add value and beauty to the outer areas of your home or office with stone pavers.
There are different types of pavers you can choose from; however, pavers made of stone look natural and increase the curb appeal of your home. They are one of the more popular choices as pavers for the driveways or walkways. Our paving experts at Cupertino Pro Concrete are available at 408-549-9009 to discuss your needs. 
Benefits Of Stone Pavers
Add Value
Stones are precious, and if you use stone pavers for outdoors and indoors, it increases the resale value of your property. Stones are considered a luxurious item, and it shows that you have generously spent on the construction of your home or office. The curb appeal of our valued space is even more highlighted with the addition of stone pavers. Stones are a far better investment than concrete and brick pavers. 
Natural Appeal
The natural color and tone of stone will remain intact in pavers. It accentuates the driveways, walkways, patios, and other outdoor areas naturally. Your investment in the stones shows your taste and care about aesthetics. Stones have natural pigment, and they do not fade over with time. This property of stones attracts the buyers as it beats the looks of the pavers made from other materials.
Sustainable
When you plan to construct a home or office, you dream of having good years. This is achieved when you use good quality and durable material like stone. Good masonry contractor recommends the use of stone pavers for their strength and sustainability. Stones are not just for a one-time application; they have the ability to be renewed. As compared to their counterparts, the stone is more environment-friendly. They are probably the most sustainable material available for construction in the masonry industry. When stones are crushed, they can be used as aggregate.
Safe
Stones are safe for masonry projects because their natural characteristic gives them a non-slippery surface. This property makes stone ideal to be paved around pool-decks, patios, and hot tubs. It is also perfect for those living in areas where there is more snow as the surface of the stone is frost resistant. 
Low Maintenance
Maintenance is a key factor that influences the minds of buyers when choosing building materials for their home or office. Stone solves this purpose by all means as it resists moisture, heat and can withstand heavy footfalls and still maintain their natural beauty. One of the biggest attractions for the homeowners is the low maintenance costs involved with pavers made from stone. 
By adding stone decor to the outdoor landscape, you can give your property a luxurious and rich feel. Stones are popular for their beauty and versatility. If you are bothered about the heavy foot traffic and also a suitable material for driveways bearing heavy traffic, we recommend stones.
As an experienced masonry contractor, Cupertino Pro Concrete recommends the use of stone when working on areas along with patios, driveways, pool-sides, etc. For any inquiries regarding the paving project in your residential or commercial property, call us at 408-549-9009. One of our experts will pay a visit to your property to discuss the project details.