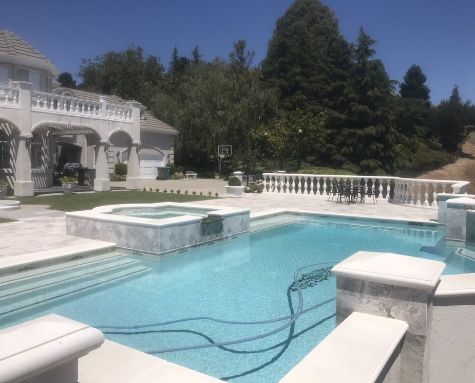 Cupertino Pro Concrete Company | Stamped Driveways, Pool Decks, Patios
I am a homeowner who wanted to get a stamped concrete patio installed in my backyard. I hired Cupertino Pro Concrete based on the research and reviews that I found online. The company did an amazing job from start to finish and provided me with everything they promised in their estimate.
Recently, I hired these guys to install a concrete driveway for me. It was a big job and the process went smoothly and on time. The team of professionals did an excellent job - they were friendly, professional, and timely with their work. They also made sure that my property was protected during the installation process.
Jennifer Gordon
2021-07-13
Cupertino Pro Concrete delivered a fair bid for our project. They were one of several bids we received and was the only company who recommended doing minimal disturbance to the tree while still providing us with an ideal driveway. Their expertise in concrete work proved invaluable as they not only managed to keep costs down, but also helped us achieve all of our desired results without any overhead expenses or long waiting periods between each phase so that construction could finish ahead of schedule.
We had a great experience with Cupertino Concrete on our driveway project
Linoel Hermann
2021-05-15
When I was looking for a concrete pool deck builder, I found Cupertino Pro Concrete and their work was excellent. The owner of the company is very professional and he did an amazing job on my project. The quality of his work is perfect! He even handled all the permits to get it approved by the city so that everything went smoothly. I am really happy with how well this turned out and will be recommending him to everyone in my neighborhood who needs a new pool deck!
Cupertino Pro Concrete is the premier concrete and masonry contractor, serving the city of Cupertino and its neighboring locations. We're committed to offering our clients the very best experience in the concrete and masonry sector with neatly designed driveways, walkways, patios, sidewalks, and other projects.
Dial 408-549-9009 to get a free estimate from our expert concrete contractors.
We dedicate a sufficient amount of time to all our projects to give our clients impeccable services that match their expectations. We are a popular choice for building and construction services in Cupertino, not just for our quality services but also for our industry's credibility. As the best Cupertino concrete contractors, we take this very seriously. 
Whether you want a brand-new walkway or a simple fix to refresh your cracked concrete driveway, we are the experts you can trust. In Cupertino, homeowners approach us when looking to replace, install, or repair concrete and other hardscaping services, and we've never disappointed them. Our experts have mastered masonry as a skill with tons of experience in the field and deliver top-notch services propelled by modern and innovative ideas.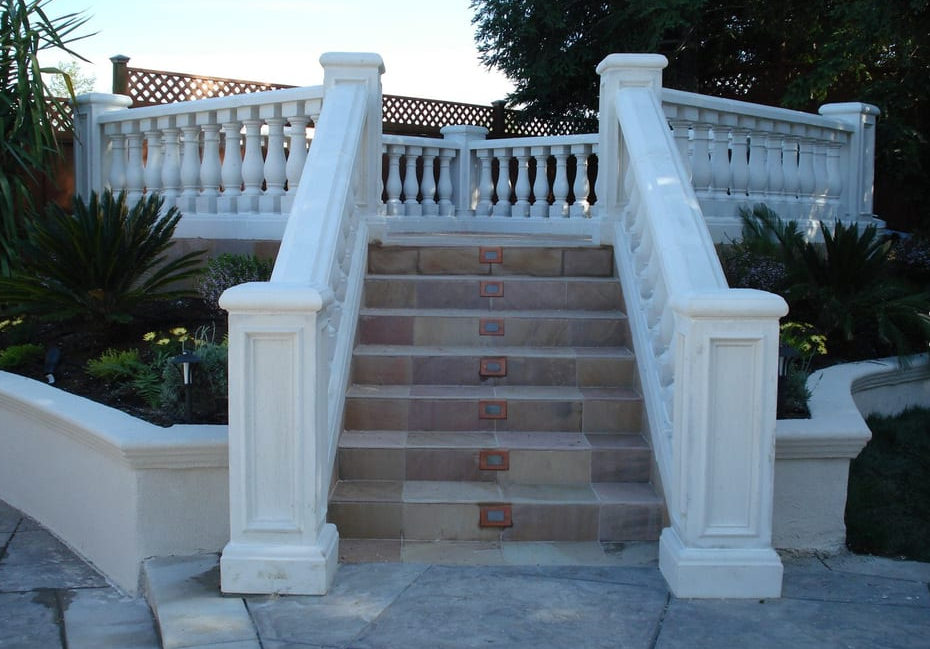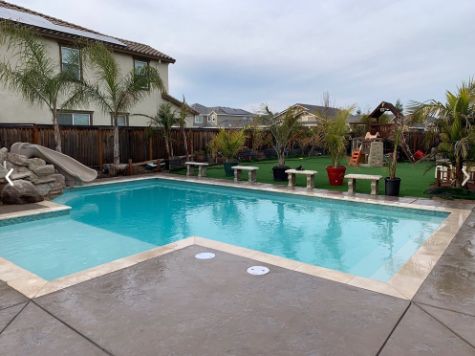 Concrete Contractor in Cupertino, We Do Masonry Works Too!
We desire to create top-quality Cupertino concrete work by looking at every prospective project as a work of art. Our firsthand experience in the field has shown that sometimes, adopting the right approach while working with a reliable contractor is all you need for a perfect backyard. Every concrete contractor and masonry contractor project suits our profile because we employ a practical approach, with cosmetic appearance atop our list of priorities. 
Our stoneworkers do an exceptional job, delivering the best stone hardscaping projects that will last for years. Because we understand the different architectural designs in the city, we are always willing to tailor our services to suit every client's needs. We are here to fulfill your concrete and masonry needs by paying keen attention to all the details to give you the best services you deserve.
By the turn of the year, businesses, homeowners, and real estate owners were already consulting us for concrete work and repair services throughout Cupertino. Need a sneak peek of our services? Here's the summarized list;
Pool decks

Patios

Driveways

Walkways

Firepits

Fireplaces

Retaining walls

Flooring

Stamped concrete installation
Give us a call at 408-549-9009 today to get free quotes and estimates from the best concrete experts today.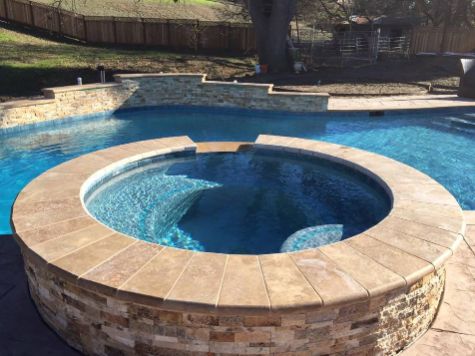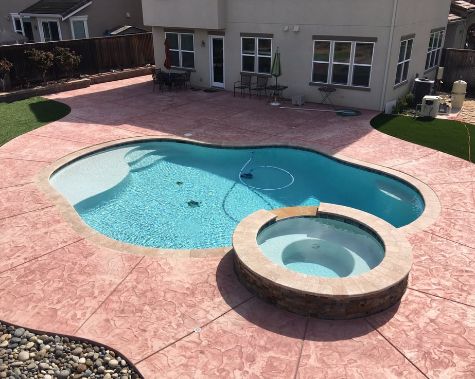 There are a few better experiences than enjoying the warmth of the Cupertino climate in a swimming pool. A cool deck enlivens your pool area by making it gorgeous all day long.
For beginners, stamped concrete might be your biggest asset when enhancing your pool deck design.
Contact 408-549-9009 today to get started with a free estimate.
Whether concrete pavers or the poured option, we use different techniques to ensure your cool deck integrates well into the existing space. Looking for a welcoming stamped concrete cool deck design to match the soothing climate in your yard? Don't stress out. We can handle it. 
Imagine the limitless color and design options you will be getting to decorate your cool deck. And by the way, we also offer different treatments to give your pool deck a slip-resistant surface for your safety.
From broom finishes to salt finishing among other methods, we have an endless list of treatment options to ensure comfort, beauty, and safety.
Give us a call by dialing 408-549-9009 today for free quotes and estimates. 
Concrete patios are one of the easiest ways to get the best out of your backyard. When summer approaches, you need a picture-perfect relaxing space to give you a calming effect only comparable to first-class commercial property.
You want the perfect outdoor space for your family and the neatest environment for an evening coffee with your friends. 
Cupertino Pro Concrete can make it happen if you want to create it from scratch or look for a few touch ups and renovation ideas to improve your design. A concrete patio is a focal point in your home that connects your indoor space to your outdoor environment.
And we make sure you benefit from your next patio project with some of the finest structures built by the experts. 
With many years of experience in the industry, we are sure to see your dream Cupertino patio design turning into a reality if you trust us with the services. Our most popular categories include stamped concrete patios and concrete patios that are fantastic, durable, and stunning in their way. 
Get free estimates from the top Cupertino concrete contractors today, dial 408-549-9009 to get free estimates.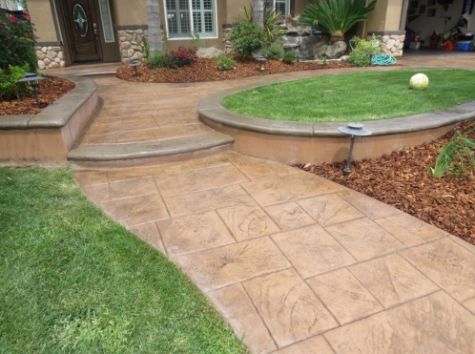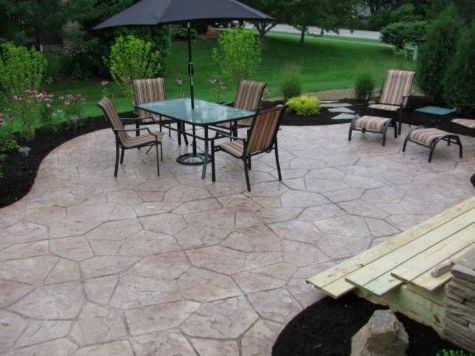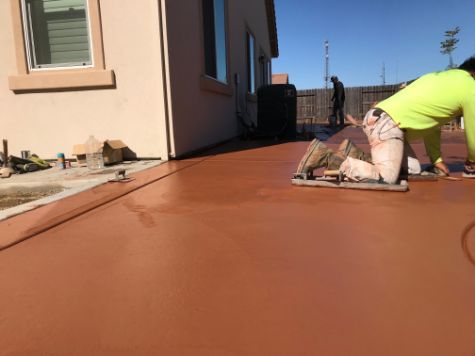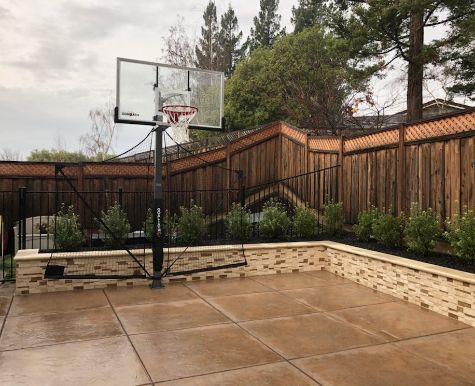 Have a rusty concrete driveway that requires a quick facelift?
Let's talk. A happy home tour starts with your driveway. And a concrete driveway, whether stamped or stained, will bring a nice-looking and long-lasting design to your backyard.
Contact us today to get a free estimates for your concrete driveway, dial 408-549-9009 and we will be in touch shortly.
Be it installing, repairing, replacing, or renovating a concrete driveway; we are your one-stop-shop for innovative concrete driveway ideas in Cupertino. We treat your driveway with the ultimate care it deserves, and our services are meant to impress.
Curb appeal is an important factor when installing a concrete driveway. That's why we combine the right mix of skills and experience to create flawless driveways that compliment your style and personality. 
We have real-world knowledge in the concrete and masonry field, and our concrete driveways create a huge first impression if face value matters to you. Even if you're not ready to launch a new concrete driveway installation project, we offer repair services for a professional look. 
Worried about the rusty driveway? We have numerous suggestions for decorative concrete that will augment any plain surface and turn the imaginations into reality.
Dial 408-549-9009 today for free quotes.
As much as you prioritize interior space, your outside space is just as important.
Now, as one of the best alternatives to brick and natural stone, we supply our clients with some of the best concrete walls in the region.
Concrete walls look great right from the start, and the premium options can support your structures, hold the soil in a sloppy surface, and brighten your yard.
We install multifunctional concrete walls that can last for years.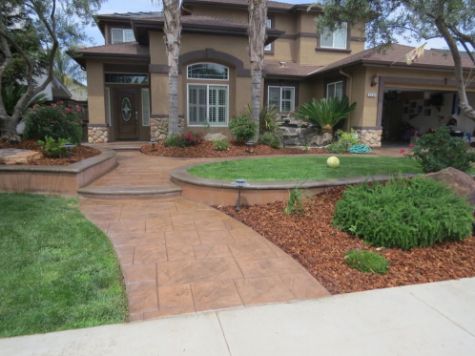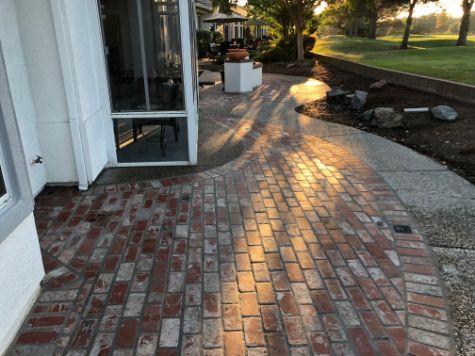 Additional Concrete Services
What we've highlighted is part of our services because our projects are so exhaustive and extend beyond the concrete driveway and patio installation. For example, for homeowners looking for an easier way to brighten up their backyard even on a budget, our concrete repair services got you covered. 
And when you're tired of brick and stone masonry projects, we have concrete pavers for your pool deck, driveway, and the entire yard. What's more, we do sidewalks, countertops, firepits, fireplaces, cutting, grinding, salt finish, finishing, and retaining walls. To schedule an appointment with our concrete contractor experts , all you have to do is contact us by filling a form on our website with all the required details or call 408-549-9009.
Masonry Contractor in Cupertino, California 
With the recent evolution of the modern construction industry, one can argue that concrete is one of the most versatile and popular materials for many construction projects. Which may be true. But the aesthetic appeal of a well-crafted stone masonry project is second to none. 
Natural stone is always attractive, and its visual appeal speaks volumes about its popularity. While our huge client base is amazed by our concrete services, a large group still follow us for our stonemasonry services. Clients who understand beauty and durability have no doubts when picking natural stone as their most favorite material.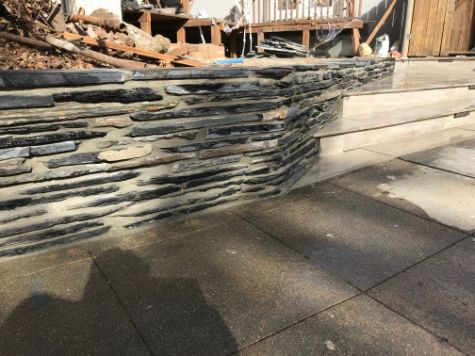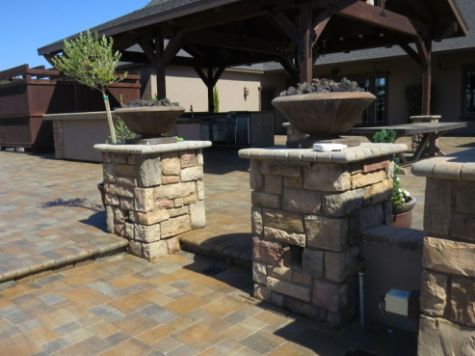 Green grass and hardscaping features are amazing when combined with stone masonry. We offer comprehensive stonework services throughout Cupertino and its surrounding locations, from new projects to repairs and simple touchups. Dial 408-549-9009 today to get free quotes.
Stone is loved by a vast majority of homeowners because it gives gorgeous and long-lasting structures that can last for generations. But stone masonry in itself requires artistry and experience, which our pros are best known for. Feel confident when contacting us because we are the best in the region. We work with a huge variety of popular materials to complete our stone masonry services. A few examples include the following;
Limestone

Sandstone

Granite

Fieldstone
There's no denying our stone masonry services are some of the most sought after in the region because our reputation speaks for itself. Our stone veneers are a popular choice for simple finishes and covering cracks. We employ modern technologies to give a genuine aesthetic appeal using our stone veneers. 
Furthermore, the stone walls done by us are faultless and durable and will require no replacement at any time. When creating our stone walls, we place a huge emphasis on design, style, and appearance to give you a great structure that mimics the landscaping features. Need a durable surface for your sidewalk or patio? Reach out to us anytime for a fulfilling experience.
The brick masonry services at Cupertino Pro Concrete are excellent. We provide everything from repairing minor structural damages to installations and waterproofing. Our brick masonry team's skills come in handy in situations where blocks, pavers, stone, and concrete are either undesirable or not favored by the client. 
We use bricks for a wide variety of architectural and structural applications, including:

Pool decks

Walkways

Driveways

Fireplaces

Foundations

Sidewalks
In situations where sealing is necessary, such as cold weather, we apply sealants to ensure the finished product withstands different climatic conditions and can remain functional for many years.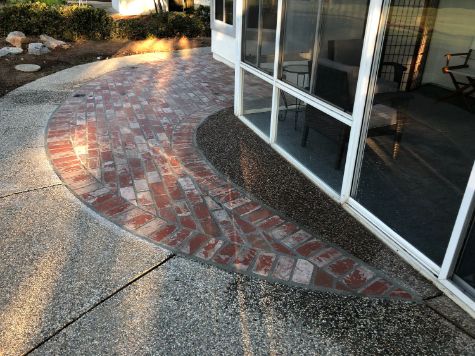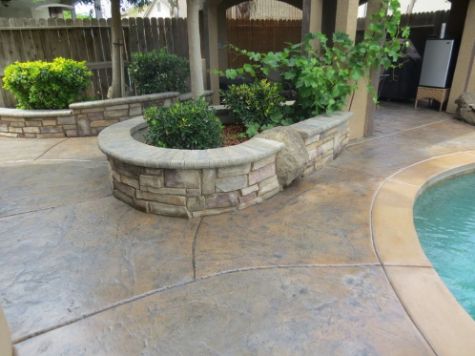 Be it natural stone, concrete, or brick; we install good-looking retaining walls to improve the face value of your property. We build the perfect retaining walls to support your structures and also improve the curb appeal.
Whether straight, curved, or big, we are your retaining wall experts whose services leave nothing to chance. Looking for a high-quality retaining wall to complete your outdoor space? We'll be glad to hear from you.
Just give us a call with what's on your mind, dial 408-549-9009 now to get started with your concrete and masonry project.
Santa Clara County's finest choice for concrete, brick, and natural stone construction is Cupertino Pro Concrete. For years, customers have been calling us to receive long lasting additions to homes and businesses. These additions include patios, pool decks, stairways, driveways, and walls. One reason for our success has to do with a team that appreciates the value of a job well done. We wake up with the sun and get right to work on the day's tasks.
Sometimes the tasks involve a bit of traveling. Hey, it all goes with the territory. Cupertino Pro Concrete has no problem with extending its helping hand. Have a look at just some of the places we've been to.
Dublin

Brentwood

Mountain View

Robertsville

Moraga

Berkeley

Cambrian Park

Fruitdale

Lafayette

El Cerrito

Sunnyvale

Portola Valley

Orinda

Fremont

Menlo Park

Los Gatos

Walnut Creek

Rodeo

Santa Clara

Pleasanton

Tracy

Los Altos Hills

Belmont

Eastport

Discovery Bay

Union City

East Palo Alto

Redwood City

Stanford

Foster City

Saratoga

Milpitas

Morgan Hill

Castro Valley

San Jose

Martinez
Cupertino Pro Concrete casts a net of expertise in kinds of hardscape construction. When it comes time to get some work done, and you need the very best, call us at 408-549-9009.
Contact Cupertino Pro Concrete For Free Estimates
Cupertino Pro Concrete is a top-grade concrete and masonry contractor in Cupertino whose services leave nothing to be desired.
We deliver top-notch services in a professional way and in a manner aimed at satisfying a client's needs. With a timely response guaranteed and a dedicated customer service team, it's not by chance that we are the best in the region.
To reach out to us, you already know what to do, right?