Exceptional Concrete Slab Contractor in Cupertino, CA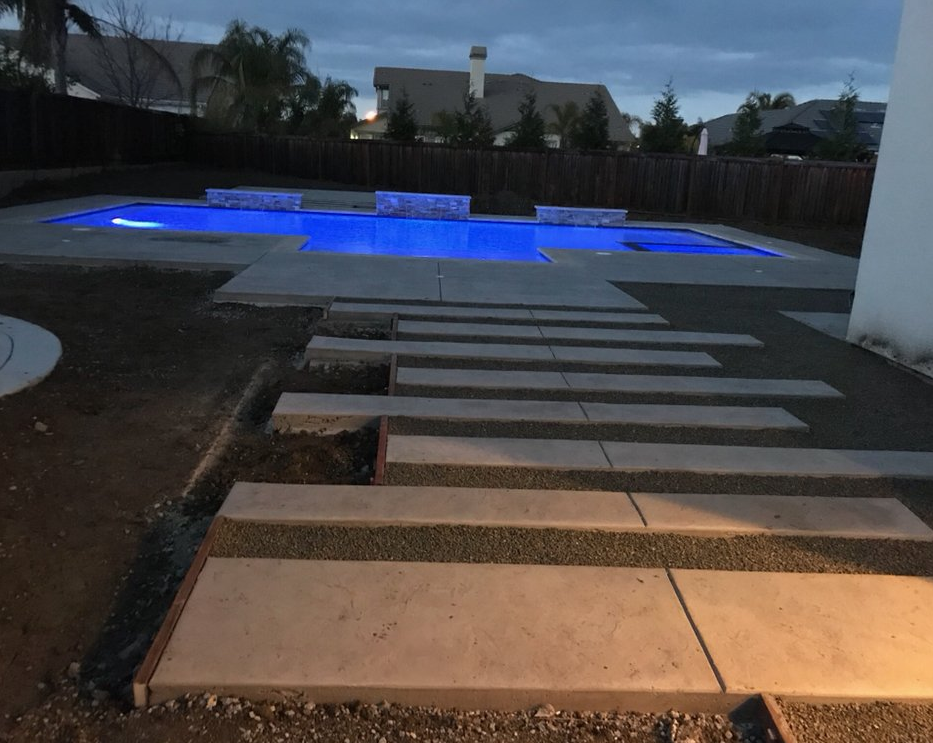 As you all must be aware, concrete is one of the sturdiest materials out there. And that is why both concrete contractors and property owners prefer to use concrete for their projects. Concrete provides the necessary strength, resilience, and durability to your project. An important step in building any kind of structure is pouring the concrete slab. Be it a residential project or a multi-story building, and concrete slabs are a must. They are used for making roofs, ceilings, ground floors, and for many other purposes.
At Cupertino Pro Concrete, we offer a wide range of concrete and masonry services, including pouring concrete slabs in Cupertino. To hire us, just give us a call, dial 408-549-9009.
Depending on the purpose, concrete slabs can be of several types. One common type is the ground-bearing slab, which is used in making the ground floor of a building. These slabs are also called suspended slabs. Another one is the hollow core slab, which is used for making buildings. Beam and block is another type, which can be used in both small and big projects. Based on how they were built, concrete slabs can be either precast or on-site.
As the name indicates, precast slabs are made prior to its installation. Usually, they are constructed in a factory, and later they are taken to the construction site for installation. The second one is on-site concrete slabs, which are poured right at the site. All concrete slabs are required to go through the insulation function to function at their optimum level. 
Why Should You Go for Concrete Slabs? 
So far, we can understand that concrete slabs are essential for any concrete structure. But why is it so? Let's have a look at some of the advantages of pouring a concrete slab. 
As compared to other options, concrete slabs are economical.

Their durability is beyond question. So once you pour a concrete slab for your project, it's going to serve you for many more years to come.

At Cupertino Pro Concrete, we provide special services to make sure that your concrete slab does not develop cracks over time. 

Concrete slabs protect your property from unwanted moisture. So basically, it shields your house from external damages. 

Concrete slabs guard your house against termites and other harmful bugs that may harm the concrete structure.
Cost of Pouring Concrete Slab 
You will find a lot of concrete contractors who charge hefty amounts for doing concrete works. Concrete is an inexpensive material, and usually, the project should cost you a fortune. At Cupertino Pro Concrete, we prioritize customer satisfaction over anything else. That's why we deliver the best services at affordable rates. When you hire us, we will pour a perfect concrete slab for your project at a very reasonable rate. 
Hire Cupertino Pro Concrete
At a glance, pouring a concrete slab may seem like basic work. But there are a lot of nifty details, intricacies, and techniques that one must keep in mind while pouring a concrete slab. We strongly recommend that you only hire top professionals to make sure that your project goes smoothly. Since concrete slab forms the basic foundation of any structure, a crucial project like this cannot be treated lightly.
If you are in Cupertino and its vicinity, and looking for a highly efficient concrete contractor, feel free to get in touch with us. We will provide you with all the necessary knowledge, skills, and expertise needed for any construction-related works. Besides pouring concrete slabs, we also build concrete walls, retaining walls, patio, pool decks, sidewalks, countertops, and many more things.
If you have a project, let us know. We would be more than happy to help you out. To get a free quote, call us right away, dial 408-549-9009!