Cupertino Outdoor Fireplace
Top Outdoor Fireplace Contractors in Cupertino, CA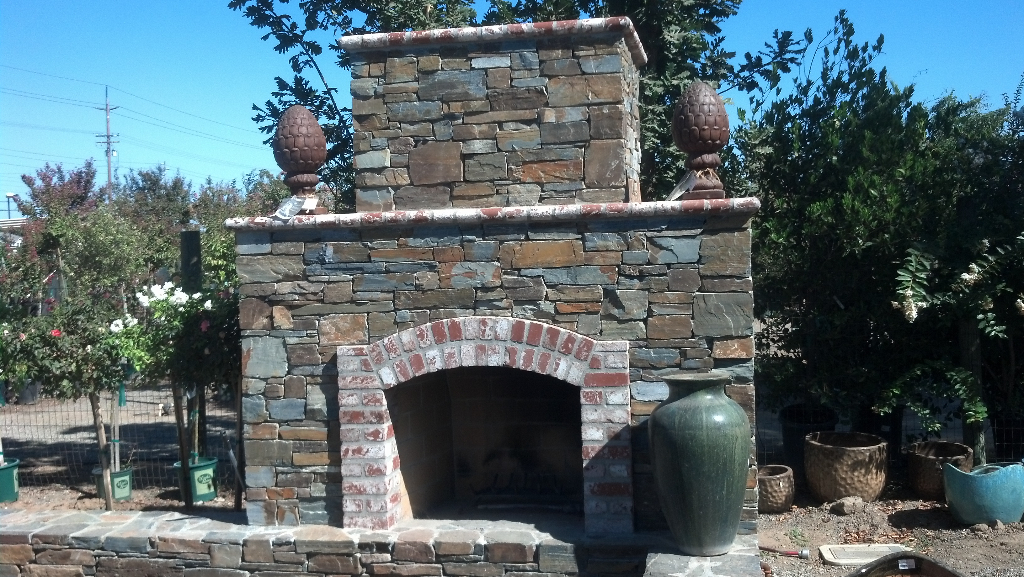 There are many benefits of landscaping as it increases the value and the aesthetics of your property. Driveways, walkways, lawns, shrubs, gardens, flower beds, etc., are all essential elements of outdoor landscaping. They form a beautiful setting for any building where you can gather with your family and friends. Such places are extremely good to organize parties over weekends. 
If you add more elements like an outdoor fireplace made of stone, brick, or concrete, it will be an added advantage for your space, especially during winters. If you wish to enhance your existing outdoor gathering area, a charming fireplace would just be perfect. Get in touch with Cupertino Pro Concrete at 408-549-9009 to find out what type of fireplace compliments your property the best. 
Factors to Consider for Outdoor Fireplace
A properly devised plan with the help of professionals will take your decision to have a fireplace in the right direction. You can rely on experienced professionals like us for the guidance you need to get started. The fireplace can add a lot of value to your house and enhance the outdoor atmosphere. Many homeowners use this idea to transform their backyard into comfortable, functional, and efficient outdoor living space. 
If you frequently utilize the outdoor space or backyard for gatherings, outdoor fireplaces will help in a lot more ways. The fireplace size depends on whether you want a more intimate space or want to entertain large groups.
Tons of Experience in Outdoor Fireplaces
An outdoor fireplace can be a good investment as it not only adds a wonderful feature to your property but also enhances its value. However, you cannot take chances with a contractor who is amateur or does not have enough experience to realize your dreams into reality. We have skilled craftsmen and masons having complete knowledge about different construction materials like stone, brick, and concrete. We can not only recommend the best construction material but also create a design that is visually arresting and highly functional. 
Stone Fireplaces
Fireplaces made using natural stone are the most popular among homeowners these days. Many different kinds of stones can be used for making outdoor fireplaces. These include flagstone, marble, granite, and Flintstone. We have expert craftsmen who can create alluring fireplaces in different shapes and designs using the stone chosen by the customer. 
Brick Fireplaces
Outdoor fireplaces made of brick and mortar are also very popular among homeowners. These structures are much cheaper than those built using natural stones. We have a highly-skilled bricklayer to construct beautiful fireplaces that are also functional for our customers.
Concrete Fireplaces
Concrete is a wonderful construction material that can be used to create strong and durable structures. If you want your outdoor fireplace to remain unaffected by exposure to elements, concrete can be an ideal choice as a construction material.
Material Good For Fireplace
No matter which material you choose for the construction of a fireplace in your property, you can relax and breathe easy once you have decided to hand the contract to Cupertino Pro Concrete. We have a huge portfolio of fireplaces installed in our customers' premises that you can go through to choose a design that suits your taste and the existing style of your home. We can also install a custom-designed outdoor fireplace in your property if you want something unique and beautiful. 
Some customers request us to add a kitchen or a barbecue to their outdoor fireplace. It allows them to enjoy delicious food with friends and loved ones while enjoying the fireplace's warmth. To get answers to all your queries regarding an outdoor fireplace in Cupertino, you can call us at 408-549-9009. We can install a beautiful and functional fireplace in the outdoors of your property in high quality and at reasonable prices.