Cupertino Concrete Contractor
Leading Concrete Contractors in Cupertino, California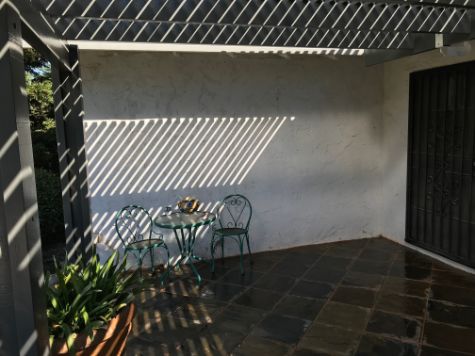 To ensure that your hardscape looks just the way you had visualized, it is necessary that you hire a competent concrete contractor. They can help you design, plan, and build a concrete structure, be it your wall, patio, driveway, pool deck, or anything else. Choosing the right contractor is crucial for your house, as this one decision can make or break your project. Are you looking for a trusted concrete contractor in Cupertino and the nearby areas? You are at the right place. Cupertino Pro Concrete is an established name in the masonry industry, thanks to our sincere services and unmatchable skills. Dial 408-549-9009 and get free estimates. 
What Does a Concrete Contractor Do? 
As the top concrete contractors in Cupertino, we provide multiple services pertaining to concrete works. Anything and everything related to your landscape– we cover it all. From building concrete patios, concrete driveways, sidewalks, pool decks, to making concrete slabs and countertops, our list of services is pretty extensive. Our primary focus is also on the quality of our services, which is why we have only had the best-skilled craftsmen in our team. Now, let's give you a quick glance at a few of our concrete services. 
Concrete Driveway
Being able to drive on a smooth and beautiful driveway is a different feeling altogether. Be it building a new driveway or renovating the old one; we can do everything for you. A well-made driveway adds value to your property, so you must hire a professional contractor like us to make sure you're completely satisfied with the outcome.
Concrete Patio
Patio is that part of your house that needs to be a little extra care. A simple or boring patio may ruin the fun for you, so we at Cupertino Pro Concrete build the most extraordinary patios for you, both in terms of quality and looks. A concrete patio can be designed in various ways, and we can guarantee that we will execute your project with perfection.
Concrete Countertops
While concrete countertops were traditionally used only for indoor kitchen setups, nowadays, more and more people prefer to have an outdoor kitchen. No matter where you install it, a concrete countertop can be extremely useful. It is less expensive than marble or granite countertops and is equally long-lasting. 
Concrete Resurfacing
Cupertino Pro Concrete also specializes in concrete resurfacing. This is an affordable alternative as opposed to completely changing your existing surface. When you have little bits of cracks or holes in your existing surface, before they get even worse, you should consider getting resurfacing done. 
Concrete Pavers
Pavers are a popular choice for hardscaping. What sets them apart from other materials is their ability to resist water, heat, and daily pressure. Moreover, if, by any chance, anything goes wrong with a single paver, you can easily replace it with a new one. At Cupertino, we provide special interlocking technology to ensure that your pavers stay in place.
Concrete Sidewalks
The house of your dreams would remain incomplete without nicely designed sidewalks. We have plenty of experience in the making some of the most eye-soothing sidewalks out there, and we believe we will be the best choice for designing your property. 
Why Hire a Professional Concrete Contractor?
As you know by so far, being a concrete contractor is not an easy task. We have to make sure the concrete mixture is of the right proportion, the mortar is nice and thick, and we have to make sure the end result of our hard work aligns with your vision. It would be better if you leave the concrete works for a professional like us, as we know exactly how to execute the project within a stipulated time frame, keeping in mind the quality of service. So wait no more. Pick up your phone and give us a call, and we would get back to you in a jiffy. Dial 408-549-9009 today.