About Cupertino Pro Concrete 
Excellent Concrete and Masonry Contractor in Cupertino, CA
Cupertino Pro Concrete Contractor
Get Your Free Quote Call 408-549-9009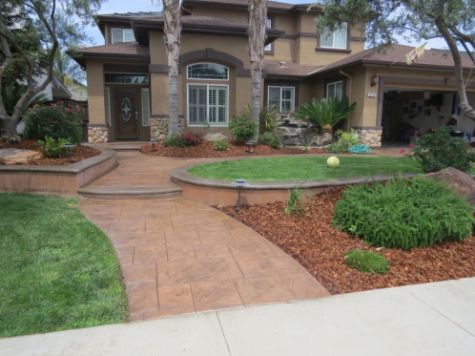 A good number of property owners in Cupertino find it hard to hire the right contractor for their projects. This is because they don't know what to look at in a contractor. It is so obvious that you won't get good results if you hire an incompetent Cupertino concrete contractor. This is one of the things that motivates us at Cupertino Pro Concrete to offer the best construction services.
Our main goal has always been to provide commendable concrete services that transform homes and last longer. We want to give you amazing concrete structures that will resist harsh weather conditions for a long time. At Cupertino pro Concrete, we put more than just experience and expertise in our work. Passion and professionalism are always part of our service. We guarantee the best results when we start working on your project.
We have a highly trained and experienced team of experts that you can count on to deliver. And since we value our customers so much, you are always a priority to us, that's why we have such a team ready for you. A simple phone call works for us, and you can have the experts there to help you with a short time. Our number is 408-549-9009 ; get in touch with us if you have concrete works that need experts.
Our Dedication
No Cupertino concrete contractor is committed to ensuring you get the services you deserve like us. We are a contractor that prioritizes you to ensure you are satisfied. That's why you should always talk to us when it comes to hardscaping. Our professionals are experienced in concrete pouring, stamped concrete, patios, walkways, and even stamped driveways.
We Listen to You and Deliver
Any contractor who can't understand what you need cannot deliver. Most Cupertino concrete contractors don't pay much attention to understanding you. That's not the case at Cupertino Pro Concrete as we take a keen interest in your goals. That's why we have always met the goals that our clients set for us by delivering amazing results.
Budget-Friendly Prices
Concrete works will cost you a lot more if you don't hire a contractor with pocket-friendly prices. You can always give us a call if you are starting a costly project that may not fit your budget. We will get you personalized services that will fit your budget. Talk to us today on 408-549-9009 and get the most affordable services on time.